The Unexpected Reason You Should Save Your Rice Water
We
independently
select these products—if you buy from one of our links, we may earn a commission. All prices were accurate at the time of publishing.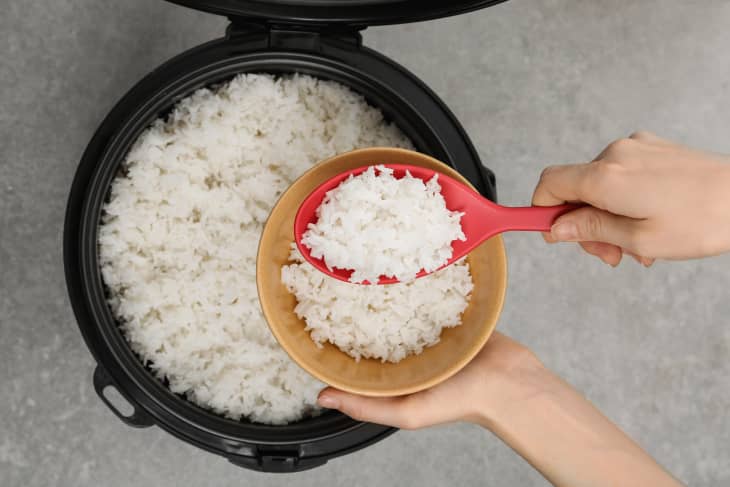 About 3.5 billion people around the world enjoy rice as a food staple, but did you know that houseplants enjoy rice too?
Yes, they do. In an interview with eHow, houseplant expert Tyler Cross revealed that leftover rice water is plant food. That's why, instead of discarding the water you used to wash your rice, it's actually better to use it as fertilizer for your greenery.
"Someone along the way likely recognized that the minerals in rice are the same minerals that are good for plants, and the starch promotes beneficial bacteria growth," said Cross.
The method is not only cost-effective but also versatile. You can use any uncooked rice grain, no matter the color or variety, though Cross recommended: "The starchier, the better." 
And if you're cooking pasta, you can use that too. "Rice water and pasta water, basically starchy waters, help create good bacteria in the soil, which helps the organic material break down, distributing nutrients to the roots. I love using rice and pasta water. I save it every time I cook with it." Just make sure the water is cooled; very hot or boiling water can kill plants.
As for the kinds of plants you can add the excess water to, Cross advised: "Succulents and cacti tend to do better when misted with it rather than directly watered, but other than that, you can use it on all plants."
But don't go overboard. Similar to regular fertilizer, too much of the stuff can be bad. "The starch promotes bacteria growth, and while most of the bacteria are good for the soil, some can eventually harm your roots. I recommend using rice water no more than once a month."
And finally, similar to an animal's diet, a plant's diet should not contain just carbs. "Natural fertilizers are different from store-bought in that they usually target only one of the many nutrients our plants need. Store-bought fertilizers often have many nutrients and should be used on occasion as well," said Cross.
So, for those whose plants are withering, you know what to do: don't just reach for that bag of fertilizer, reach for that rice cooker too.