Ring In The New and Spruce Up The Old!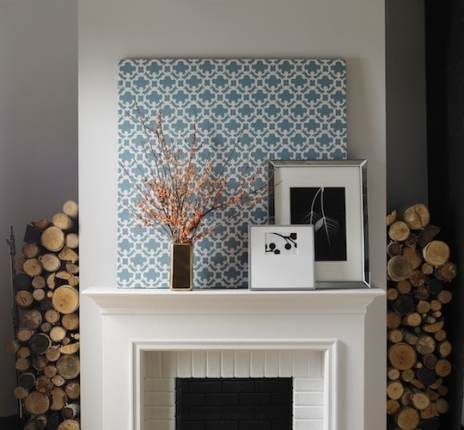 It's a New Year and a great time to refresh your space, but you don't have to start from scratch! Remixing old items with fresh finds can give your home a new look with unique personality. From a bench that looks hand-knit to a repurposed shower curtain art project, Target has quick fixes that will boost your decor without requiring a complete makeover.


Mixing old and new isn't taboo. Choose new pieces wisely and you'll be surprised how they accentuate beloved older items and breathe new energy into a room. Select new items based on existing textures, colorways, and patterns in a room and you're sure to create a space that is both unique and decoratively harmonious. Here are some picks from Target that will happily mesh with more well-worn items:
This Woven Accent Bench adds character and texture to a space. If you have a folksy piece in your space, such as a worn woven blanket or worn wooden antiques, this piece will help bring it out and create a new congruity within the room.
Look for existing patterns around your space and find pieces that match or complement them. The Criss Cross Fleece Rug, for example, would look great next to a decorative fireplace screen or in a room with leaded glass windows.
Small accents can make a big difference in a room and are an easy addition. Throws are one of our favorite design boosters because of their versatility; they can update almost any seating or bedding area. The Yellow Multi Print Throw looks cozily worn-in, so it will blend nicely with older items in your space.
Maybe your room is dull on form--it's lacking interesting shapes and unique focal points. If so, it's a great time to look for new, vintage-inspired pieces featuring funky forms or fun motifs that will add an eclectic feel to your space. The Cockatiel Base Lamp is not subtle, but it is fun! Luckily it comes in a neutral white, so it will match any color scheme while adding a touch of whimsy to your room.
Here's a quick fix for a tired room, from blogger Anne Sage of The City Sage. Make an oversized art piece for your space by stretching a curtain over a frame and stapling it to the back. It's a great way to add bold patterns and new colors to a room that is otherwise a little dull. Target has many options to match various decor styles, including the Farrah Fretwork Window Panel.

For more great finds and design inspiration, browse the Winter 2013 Target Home Catalog.

Images: Target