Room & Board Presents: Staff Favorites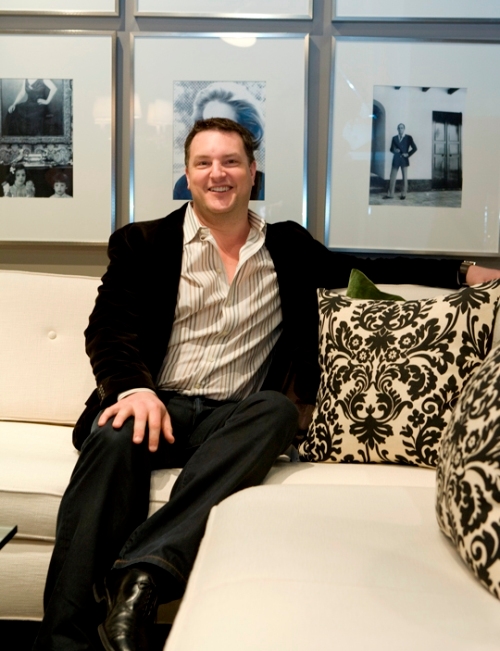 Scott and the Jasper Sofa
For this weeks sponsored post, we're including some friendly faces and insider knowledge from the staff of Room & Board. During last week's event for Small Cool 2008 (held at the Chicago location) we ambushed five staff members mid-party for this post, pulling them aside and asking the burning question, "So, what's your favorite piece of furniture in the store?"

We figure that no one knows these pieces better - after spending plenty of time working with their clients, discussing all the options and getting the feedback afterwards, they must know what works. We wanted to know which single piece they liked the best - the one they'd put in their own home (or have there already).
Since everyone was in a party mood and very agreeable, we asked them to show off their top pick to us, grilled them (just a little bit) on the details and then held their wine glasses as we forced them into a sideline modeling career.


Scott claimed a toss up between Jasper sofa (above the jump) and the Eames Lounge (shown here). The reason why the Jasper made the list? He thinks it is a perfect mix-in piece for an eclectic room. Its lines are bit retro/deco, quite luxe and very glamorous, but not overpowering to surrounding vintage or new pieces. He says clients gravitate to it immediately and that many, after looking at all that the store offers, end up choosing this one to take home.
He also had to mention the Eames Lounge and Ottoman because it is a piece he owns and loves - he says it is super comfortable and the perfect scale. It's a piece that he knows both from work and home and he thinks the Eames team absolutely "got it right".
David's top pick is the Hutton sofa. He's pictured here sitting on the Hutton covered in an upholstery fabric called "Vance Cloud". His reason for choosing it? He likes that it looks like a great vintage piece, but is updated just enough to read as modern. He loves the upholstery fabric and says it just gets better and better over time and with regular use, wears into a great "crushed velvet" look. David also reports that he talked his best friend into getting it and she loves it (thank goodness!).
Deb's favorite piece is the Wells sofa. She's got a list of reasons why: the timeless style (its similar to a Florence Knoll look), the mix of style (low, tight back) and comfort (very lounge-y) and its versatility (it works for a family - a large size is available and the fabric is stain resistant).
John loves the entire Logic bedroom collection. He's worked at Room and Board for 8 years and these pieces are a long term favorite. Top two reasons: the traditional craftsmanship shown through the Chinese joinery techniques used and the environmentally positive use of bamboo as the material. If he ever makes the move from his fabulous pie-shaped studio (in the same buildings where our local winner, Stephanie, lives) he'll choose these pieces for his bedroom.
Steven went with a classic for his favorite. The Hans Wegner Easy Chair is on his wish list, due to it's great form - the shape and sculpture is beautiful and functional - designed for the body, he says it is super comfortable. He also loves the materials used, bringing a natural and organic feel to any room that it is used in.
Photos: Adan Torres
Big thanks to Steven, John, Deb, David and Scott for taking time out during the party to share your favorites! -Janel