Room & Board Presents: Anders Line by Vermont Furniture Designs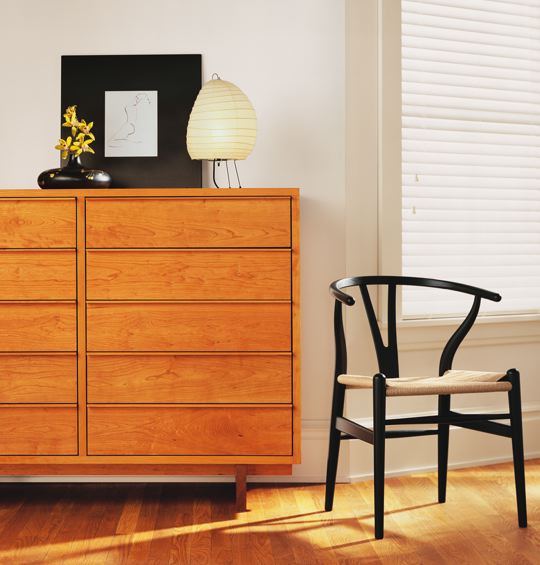 Anders 10-drawer chest at Room & Board
Inundated by the signs of mass-production at every turn makes us have that much more respect and admiration for the hand-made. And when we get that type of 'slow design movement' quality from a national brand store, we develop a serious soft spot...
Vermont Furniture Designs has been hand producing solid wood beds and dressers for Room & Board for over 20 years. The firm itself has been in the business of woodworking for over 35 years and takes pride in the fact that they don't use computers but rely on the look and feel of the wood to measure and produce a piece of furniture.
Room & Board chose Vermont Furniture Designs to create the George Nakashima influenced Anders line because their craftsmen are able to master great details like the continuous board drawer fronts and the mortise-and-tenon joinery. And Room & Board prides themselves on their relationships with skilled producers and that 80% of all of Room & Board's product is manufactured in the United States.
It's nice to buy something that you know is going to last and keep looking great. And yes, something that has had a lot of contact with humans even before it reaches your bedroom.
Sponsored by