Rosalind's Glamorous Beach House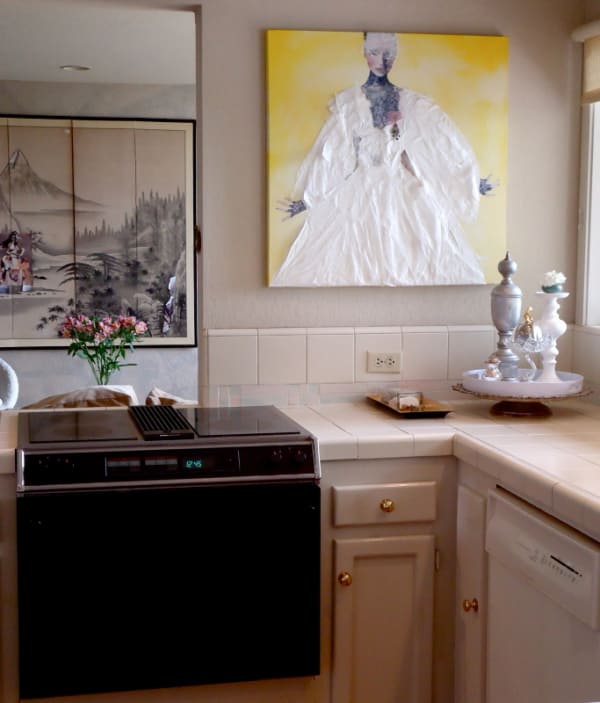 Who Lives Here: Rosalind, two teenagers, a dog, a cat, and a bird
Location: Aptos, California, near the beach
Tell Us About This Home: "As a self professed 'beautiful home' addict, I am creating new ways to improve and simplify my abode. Recently, we downsized to a small 70's modern style beach house. Best move ever! We also became renters and had to make this house gorgeous without painting or remodeling. After a lot of editing, we learned we could live with less and be happier, calmer, more inspired..."
"I did not buy anything new for this house, and got inventive in repurposing my own furniture inspired by some great design heros. (Kelly Wearstler, Vincente Wolf, and Tony Duquette are who I always turn to for renewed inspiration in the art of being green and clever.)
As a fine artist, my own art is constantly moving from wall to wall. I paint in my kitchen or on the deck overlooking the ocean. I often incorporate recycled elements in my collages including magazines, food containers, makeup, junk mail and vintage jewelry. Finding beauty is a passion, and I am enjoying that I can see it within my own small realm."
Thanks, Rosalind!