Yes, Even Will and Kate Have IKEA Furniture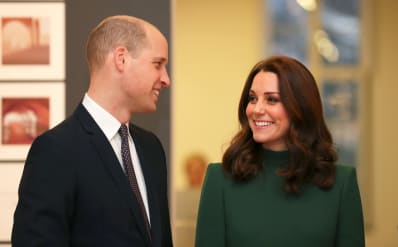 (Image credit: WPA Pool/Getty Images)
Though by definition, royals are not like us, they are in fact human, and can also be swayed by siren call of affordably priced Scandinavian furniture. Yes, today we have reports that the Duke and Duchess of Cambridge have some IKEA pieces taking up residency in Kensington Palace.
William and Kate are currently on a Royal visit to Sweden and Norway, and in Stockholm today, they paid a visit to the ArkDes museum. While at the Swedish National Museum for Architecture and Design, they chatted with IKEA's head of Design Marcus Engman, who told reporters: "They also revealed that they have IKEA pieces for the children's rooms."
The retailer does have some solid children's products, including staples like the hackable KURA loft bed, storage workhorse TROFAST, and even the cartoony MAMMUT. We've even seen some super creative usage of other products reimagined for kid-friendly spaces, like this FROSTA stool turned toy bike and a toddler-approved BEKVAM hack.
While we're not sure which IKEA products are palace approved, we are endlessly amused by the thought that Will perhaps assembled it himself, allen wrench and all (it didn't turn out that great when Ryan Reynolds tried it).
h/t Vogue