Someone Created a 'Seinfeld' LEGO Set and Yada Yada Yada, You Might Be Able to Buy It
We independently select these products—if you buy from one of our links, we may earn a commission. All prices were accurate at the time of publishing.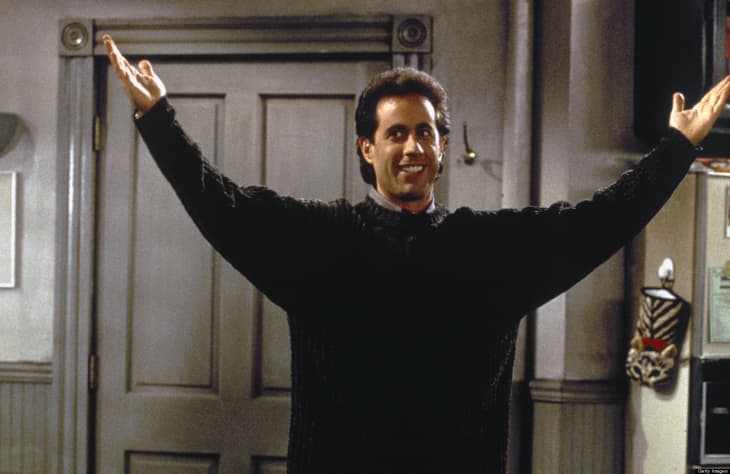 What do you get an iconic TV sitcom for its 30th birthday? Aside from walking it through an end-of-twenties existential crisis, the answer is obvious: you gift your fave series a LEGO set created in its honor. On July 15, 1989, Seinfeld made its debut on TV and has since remained a favorite among viewers. In fact, 10,000 of the show's beloved fans recently voted for a commemorative Seinfeld LEGO set created by artist Brent Waller to be approved and reproduced by the company. 
Follow Topics for more like this
Follow for more stories like this
As a part of the creative process, an official LEGO expert will adapt Waller's concept and tweak it to fit the brand's standards. Pretty sweet way to commemorate the "show about nothing", right?
"This LEGO ideas project celebrates the 30th anniversary of the beloved classic 90s comedy sitcom with an accurate recreation of Jerry's Upper West Side Manhattan apartment using approximately 900 LEGO pieces," reads the LEGO concept description. "It also includes 5 minifigures including comedian and show namesake, Jerry Seinfeld, neurotic best friend George Costanza, friend Elaine Benes, eccentric but kind-hearted neighbor Cosmo Kramer and Jerry's arch nemesis, mailman and neighbor known only as Newman."
Waller did a fantastic job capturing the individual characteristics of the cast, from the unique facial expressions to the accurately coiffed hair and wardrobe styling. And of course, there's the set, which completely mirror's Jerry's NYC apartment, complete with furniture. There's also a LEGO stage setup with a miniature mic for Jerry's standup routines. In other words, it's like taking a stroll through a Seinfeld set exhibit that's the size of tiny building blocks.
Would this LEGO set fit better in your home setup than Elaine's fancy Chelsea digs? Perhaps, but if you want to see how the set fits into your home aesthetic, keep your eyes peeled for a future release date.