Selling in Seattle: How To Sell Your Childhood Home
This post is part of a series exploring stories of success selling homes in Seattle.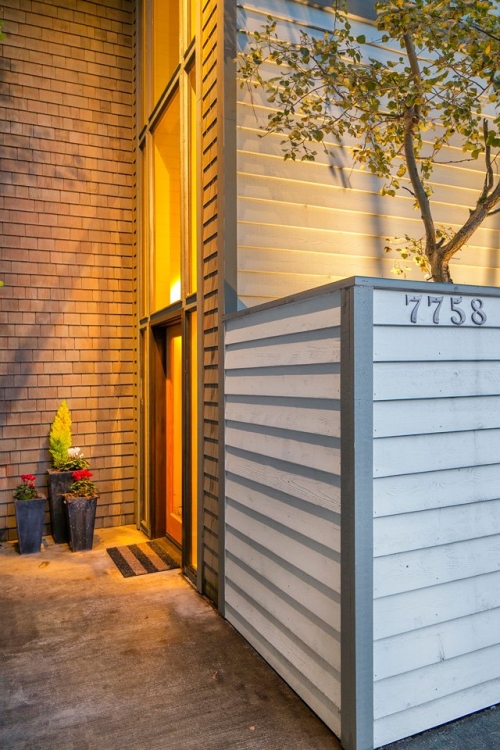 (Image credit: Coldwell Banker Real Estate LLC)
What are your favorite memories of your childhood home? Whether it's family holidays or the view from your bedroom as the sun went down, the aroma of that secret family recipe or the smell of the cedar closet that was the best spot for hide-and-seek, our childhood homes are rich repositories of memory and sentiment. Some of us are lucky enough to still have these homes in our families, but some of us have had to say goodbye when the time came to sell the home where we grew up.
(Image credit: Coldwell Banker Real Estate LLC)
Last week we launched our Selling in Seattle series, in which we're exploring the lives – and beautiful homes – of a few clients of our friends Team Franz + Joe, savvy and successful Seattle real estate agents from Coldwell Banker Bain. This week we're introducing you to our first seller, Michael, who recently sold the stunning Lake Washington view home where he grew up.
Like his father, Michael is a home builder and creator of custom home furnishings. His father built his childhood home in 1983, and Michael has fond memories of helping him craft things in their woodshop, playing catch in the backyard and waking up early to watch the sunrise on their patio.
(Image credit: Coldwell Banker Real Estate LLC)
When it came time to sell his childhood home, Michael was hesitant to make changes, but as a custom home builder himself he knew he could use his personal style and professional experience to help his home stand out with buyers. Michael considers all of the homes he builds "works of art"and it was exciting, although somewhat nerve-wracking, to prep his own childhood home to go on the market. How do you know what changes to make?
According to Joe, you have to understand what buyers are looking for, and remodel to fit the style of the neighborhood. Joe warns, don't go overboard! Updating kitchens and baths can increase the value of a home, but expensive new cabinets, fixtures, and appliances don't always lead to a higher selling price. New carpeting and paint can be a more cost-efficient way to get the most return when you sell.
Michael decided to make some minor structural adjustments to the house. He tore down a wall in the kitchen to give the ground floor the open plan that buyers in the neighborhood were looking for. He also refinished the floors to show off the gorgeous hardwoods that are in such high demand. A brand new kitchen and three remodeled bathrooms made the house shine. Once the physical changes were done, he placed the sale in the hands of Team Franz + Joe.
(Image credit: Coldwell Banker Real Estate LLC)
The home was totally empty, so the agents suggested Michael bring in modern furnishings, a simple change that complimented the space, and helped buyers see the house as a home.
It didn't take long for a buyer to write Michael an offer. Giving his precious childhood home a face-lift was difficult enough, so when it came time to negotiate, he relied on the advice of his agents. Michael shied away from taking part in price negotiations and left the process up to the professionals. "It was just too emotional," he said.
Have you ever had to help sell your childhood home, and if so, what was the most painful or rewarding part?
Share with us in the comments, and for more tips from Team Franz + Joe, head over to coldwellbanker.com.