September Memo: The Shortest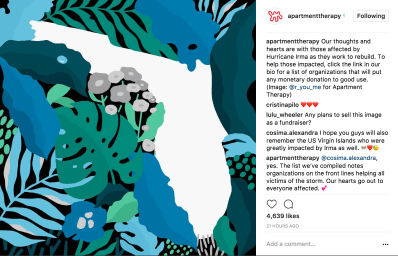 (Image credit: r_you_me)
Dear AT Team,
1. Let's Take a Moment for Harvey, Irma and 9/11
Why? Because aside from the pain and suffering that is and was absorbed by our neighbors down south and here in NYC, after disasters like this all one wants to do it go home, literally and figuratively. Home is what we stand for: A warm, beautiful, healthy home for everyone.
AT and K Editors and Aud Dev, in particular, but everyone else as well, keep your eyes and ears open for ways in which we can help people to get back home again.
2. We RESET on Oct. 1
As of this month, we are bigger, stronger and better at what we do that we've ever been.
We're closing in, this month, on another record revenue quarter, AND we have been growing our audiences again for the first time across both sites since July 2016. That said, after all the breakneck growth of the last year and a half, we are not running as efficiently as we could. It is time to complete our constant hiring and expanding, to tighten up our departments and begin to see how well we can serve our audience and clients not by adding more, but by working smarter and with more focus.
The next quarter will be a make or break time for our company. It contains our highest goals ever - total stretch goals. They are attainable, but not by regular work. This next quarter will tell us a lot about ourselves, what we can achieve and what we can expect for 2018.
Preparations begin today.
Over the next three weeks I want to ask everyone to push hard to move the needle on their Q3 OKRs and prepare to reset everything as we kickoff Q4 on October 1.
Over the next three weeks we'll be preparing by doing a full audit of every role and person in every department.
Over the next three weeks we'll be reorganizing some departments to better align ourselves for our work.
Just before October 1, I will ask every department to grade their Q3 OKRs and step forward with OKRs for Q4. For this last push, they will have to be sharp, focused and fewer so that we all align closely.
Q4 is going to ask everyone to work smarter and harder, and leadership will be first and foremost setting the example. I will be asking everyone to step up, so that we can reach truly a next level in our work. You will see it in the pace of work, hum at the office, clarity and timeliness in meetings, and longer hours.
We will be asking everyone, from top to bottom, to get on the bus for what will be a wild three month ride.
3. We celebrate Thursday, January 10th
Our All Company retreat will be right after we close the year, instead of in the midst. I look forward to seeing you all there and raising a glass at our big dinner to these next three months.
Best, M
null