"Set-Jetting" Is the Newest Trend — Here's How TV Is Inspiring Travel
We independently select these products—if you buy from one of our links, we may earn a commission. All prices were accurate at the time of publishing.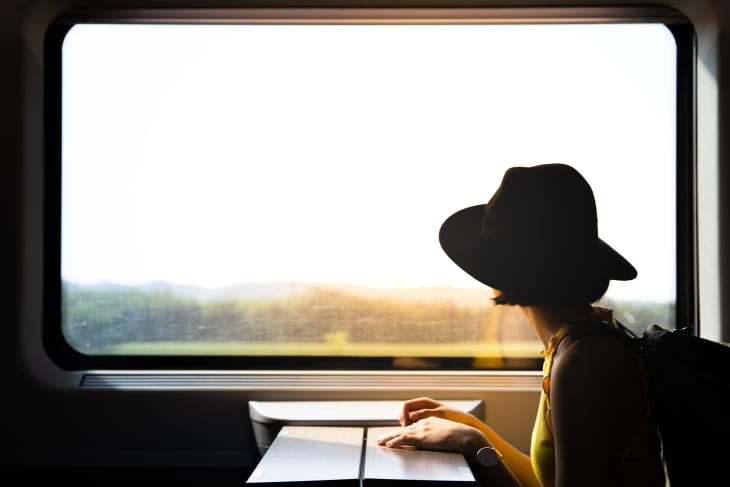 Follow Topics for more like this
Follow for more stories like this
For this year's global travel report, American Express spoke to travel consultants to find out exactly what Gen-Z and millennial travelers are doing on their vacations. From visiting a foodie-friendly city to supporting local businesses, travelers have shifted from the usual tourism track depending on where they are traveling and what they are doing when arriving at their destinations.
According to Audrey Hendley, the president of American Express Travel, travelers are receiving inspiration from a number of places. And it's not just their TikTok for you pages or Pinterest boards. 
"Whether it's engaging with local communities, recreating favorite onscreen moments, or planning an entire trip around a specific restaurant, one thing that's clear is that people continue to value and feel passionately about travel," she said in a press release. "As demand for travel continues, we know our customers on a deep level and can use our expertise to plan all types of trips."
"Emily in Paris," "The White Lotus," "The Crown," "Outlander," and "Game of Thrones" are a handful of the popular television shows that are influencing international travel, and after watching each show's glamorous landscapes (minus the dragons in the HBO Max drama series) who wouldn't want to recreate a vacation to the set of their favorite binge-worthy show? 
"Set-jetting" is a creative way to describe this phenomenon of travel that's been inspired by shows, since travelers are planning an entire itinerary around a television set. In a survey, 64% of respondents agree that they have been inspired to travel to a destination after seeing it featured on a show, news source, or movie, and the exact number of respondents also agreed that travel television shows impact where they go while visiting a destination.
But television isn't the only origin for travelers' adventure mood boards — TikTok, Instagram, and other social media heavily impact tourism and travel. It's easy to be guilty of bookmarking a spot on TikTok after a convincing video of a location's food and attractions, so don't hold yourself back this summer while planning your next vacation.