Set Your Table for Thanksgiving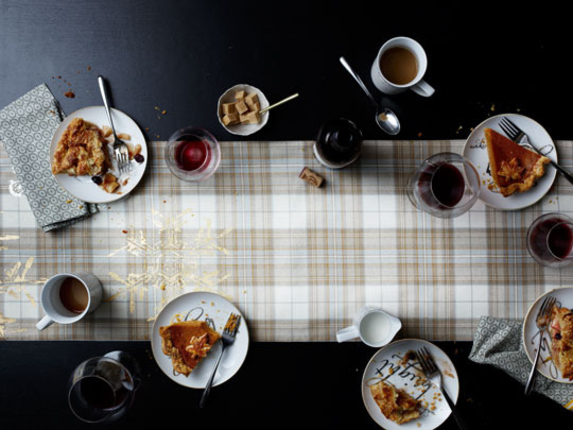 For many of us, hosting our own Thanksgiving dinner is a rite of passage. For some, it marks the passing of the baton from one generation to the next. For others, it's simply the best dinner party ever, bringing together our favorite people, whether they're family we're born with or family we choose. If you're the one hosting this year, why not create a gorgeous tablescape that's worthy of the occasion? With Target's Thanksgiving essentials, you can make the perfect holiday setting without breaking the bank.
Which are your favorite new Thanksgiving essentials?
From their snowflake-topped porcelain plates and deer-covered platters to their silver-accented wine glasses, each piece in Target's collection is designed to be mixed and matched, so you can create your own unique setting for all occasions. Elegant and playful, the pieces are so beautiful that everyone will think they're family heirlooms. And in a few years, maybe they will be …