SF Good Questions: What Should I Do With This Secretary?


Hi AT:SF, My roommate just moved back to Germany, and left me this sweet little secretary desk as a parting gift (though I'm sure I spared her from lugging it all the way back home). I love how cute and useful it is, but it does need a little sprucing up. I was thinking of painting it a glossy black, leaving the accents/details white, and maybe papering the front panel with some lovely Japanese stationery I have (or something else entirely)…

…Just wondering if anyone else had any ideas, or if I should just give it a fresh coat of the same eggshell white that it is now. I'd also like to replace the drawer pulls with something pretty and jeweled, but it looks like they might be difficult to remove (see picture).
I'm including a couple pictures of my apartment so you have an idea of how I'm trying to fit this acquisition into the rest of my decor!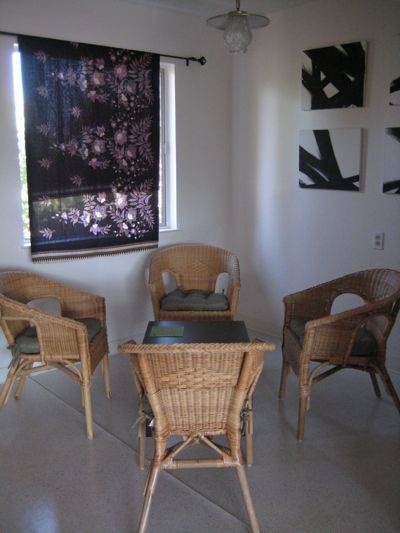 Email us with QUESTIONS in subject line: sf (at) apartmenttherapy (dot) com
Note: Include a picture and your question gets posted first
Published: Jul 15, 2008