This Shark Tank Product Might Be Your New Cleaning Secret Weapon
We
independently
select these products—if you buy from one of our links, we may earn a commission. All prices were accurate at the time of publishing.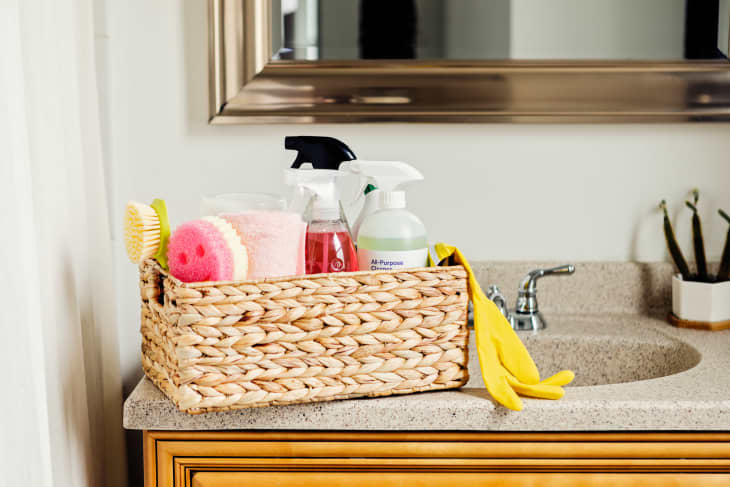 I'm a big fan of multi-use cleaning products that are effective in a variety of home-keeping applications. These versatile cleaners save you time, space, and money — which is why I'm always on the lookout for anything new that might demand a permanent spot in my cleaning collection. 
Recently, I discovered Grease Monkey Wipes. They were formulated by Shark Tank contestants Tim Stansbury and Erin Whalen to address grease and dirt messes on hands when soap and water are unavailable. As it turns out, the citrus-oil based formulation is also great for many uses around the house:
How to Use Grease Monkey Wipes Around the House 
Remove paint from hands. If you've ever gotten paint on your hands while doing a home improvement project, you know how hard it can be to scrub it off. Grease Monkey Wipes are the answer. They dissolve stubborn paint without drying out or hurting your skin and they are large enough that you can clean both hands (and more). 
Remove sticker residue. If you have to remove sticky label residue from anything, these wipes can help.
Shine brushed nickel and stainless steel. These make stainless steel and brushed nickel gleam. The citrus oil cuts through hard water stains on bath fixtures and also polishes metal surfaces.
General cleaning. Any greasy mess is a great candidate for the Grease Monkey treatment, as are stubborn dirt, like that on baseboards, and surface mildew issues (like that on our garage fridge).
Have you tried Grease Monkey Wipes? Share your experience in the comments!