Should Baseboard Heaters Match the Walls or the Trim?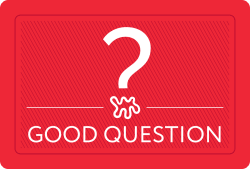 Q: My condo building was built in the 1970s and has baseboard heaters that run along the outside wall in each room. My boyfriend and I are repainting the apartment, and have come to a disagreement on what color to paint the heaters. Currently, they are painted the same color as the walls, which I agree with as they seem to make the heaters blend into the wall...
My boyfriend thinks that they should be painted white as an accent to tie into our current baseboards, window and door casings. Any input on which paint color to use would be helpful to settle our debate! -Sent by Liz
Editor: Ah, the old baseboard paint debate! I feel like Liz and her boyfriend both make excellent points, and I really don't know who I'd side with. Do any of you have any strong opinions regarding wall vs. trim? Is there an established design rule on this topic, and if so, is it a rule that should be broken? Weigh in!
• Have a question for our community? Send us yours with a photo or two attached (questions with photos get answered first).