Should Only Room With Windows be Living Room or Bedroom?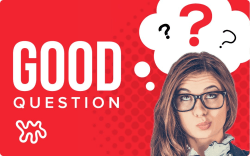 Q: Hi! I'm moving into a new apartment on New Year's Day! It's been pretty difficult finding similar apartment arrangements to gain inspiration from since most studios are just one room, versus what I will have. There's only one set of windows/balcony doors, so it would make sense to have the living room there, but I'm tempted by the idea of waking up with sunlight streaming in...
Currently, I don't have any furniture so I'm starting afresh! Any ideas would be great! I'm looking for advice on if my bedroom should really be in the windowless side room area or keep it in the main living space. Furniture pieces that I'm considering are: bed, table/desk, and two chairs. Those are my necessities... although I've been loving to lounge on my current couch right now. -Sent by Lucy
Editor: Ah, the age-old question: in which room is natural light the most valuable? Waking up to sunlight is certainly lovely (and easier, at least for me), but living with sunlight—on days off from work and on long summer evenings—is pretty great, too. Readers, please vote: windows in the bedroom or the living room?
• Have a question for our community? Send us yours with a photo or two attached (questions with photos get answered first).