Should We Embrace The Wood Paneling?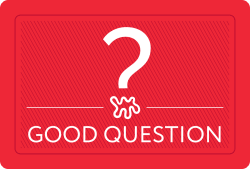 Q: Hi! I respectfully submit my design conundrum to the hive mind: My husband and I bought our first house last year. It's a 1923 bungalow that was gutted to the studs and modernized in 1986. Naturally, we have a lot of questionable builder-grade 80s finishes to contend with, and our goal is to renovate this house back to a more period-appropriate style. I'm confident with the design choices we've made, but I'm stuck on the room we've designated as the master bedroom...
One of the reasons we chose this house is the original fir flooring, which is local to our region and a gorgeously warm orange-brown. In the master bedroom, the 80s contractor salvaged some 1/2 inch tongue and groove from elsewhere in the house and used it to panel the entire room. (We know it's salvaged because it's got 40s-style wallpaper on the back.) The paneling isn't a bad color, and the room is west-facing, so it's wonderfully bright, but between the walls and the floor, it just feels like a little too much wood. (For those curious, before it went on the market, the rest of the house was liberally coated baseboards-to-ceiling inside and out with beige paint, so there isn't any original woodwork to preserve elsewhere.)
I'm wavering between three options:
1. Leave the paneling and learn to embrace the cozy cabin vibe. Paint the trim crisp white. (Currently beige.)
2. Paint all the paneling. Crisp white walls to go with the crisp white trim.
3. Paint all the walls crisp white except for the one with the window. Leave that as a woody accent. Paint the trim crisp white.
The wall opposite the window is not panelled, and it's painted flat black. (It looks fantastic.)
I am a firm believer that good wood should not be painted, but there's just SO MUCH OF IT, and the thick 80s varnish is starting to yellow. My husband, being a very generous design partner, has stated he'll be happy with whatever decision I make, but I'm truly stymied. Thank you for your consideration! -Sent by Perplexed In Portland
Editor: Congratulations on your new home, and especially on your gorgeous hardwood floors! Readers, what should PIP do? Join the ranks of Fabulously Wood Paneled Homes, get a clean, fresh start, or try to have the best of both worlds? Thanks!
• Have a question for our community? Send us yours with a photo or two attached (questions with photos get answered first).
(Images: Perplexed In Portland)