Should We Keep this Bar from Former "Man Cave"?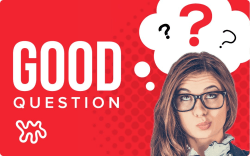 (Image credit: Apartment Therapy)
Q: When we purchased a new house last year, we were lucky enough to get a bonus outbuilding that had previously been used as a "mantown" extraordinaire. The building is in pretty bad shape, but we're getting ready to renovate to make this into a space that will be used as a workout space for adults and kids on a daily basis, and as a party space on special occasions. My question is: should we get rid of this bar [photos below]? It is a gorgeous, sturdy old bar and it doesn't take up too much of the space...
(Image credit: Ann Marie)
(Image credit: Ann Marie)
But I wonder if it can be integrated into a space that will be used primarily for working out and for the occasional gathering or movie night? If we keep it, how do we incorporate this into the design? The Guinness green, wood trim, pool table, etc. are going away, and I'd like to see something clean and versatile in its place. I was thinking white and wood, minimal furniture etc., but the bar doesn't really fit into that vision. I'm pretty conflicted. What do you think? -Sent by Ann Marie
Editor: This one's easy: you should rip that bar right out and send it to meeeeee! No need to weigh in, readers—we've got it all figured out.
• Have a question for our community? Send us yours with a photo or two attached (questions with photos get answered first).