Should We Turn Our Spare Room Into an Office or Nursery?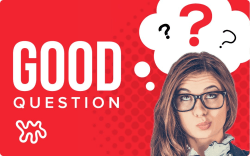 (Image credit: Apartment Therapy)
Q: My husband and I are moving into a small 2-bedroom co-op in NYC. The bedrooms are small, but the living/dining area is larger. Our plan had been to turn the second bedroom facing the street into an office/guest room (I work from home frequently) and have a proper dining area and living room area. The kitchen is not eat-in. That was until we found out we're pregnant.
(Image credit: Submitted by Jen)
So my question is this: Is it better to turn the second bedroom into a baby room/office or to have it be solely the baby room and try to turn the dining area into a dining area/office? This is our first kid, so would love feedback from other parents who often work from home — Sent by Jen
Editor: Congrats, Jen! Ok small space dwelling parents, impart your wisdom in the comments - thanks!
• Have a question for our community? Send us yours with a photo or two attached (questions with photos get answered first).