Side by Side Style: See How a Chicago Loft Looks 10 Years Later
When we first toured this Chicago loft all the way back in 2006, it was the home of Andreas, who had transformed it from a dark, rustic industrial space into a bright, all-white modern home (there are some before photos in Andreas' house tour if you are curious). Wouldn't it be fun to see what the same apartment looks like over ten years later, with someone new making this space their home? You're in luck...we've recently toured this apartment again!
Below, on the left are photos from Andreas' house tour from 2006. On the right, images from the most recent tour of the space, which we published just a few weeks ago.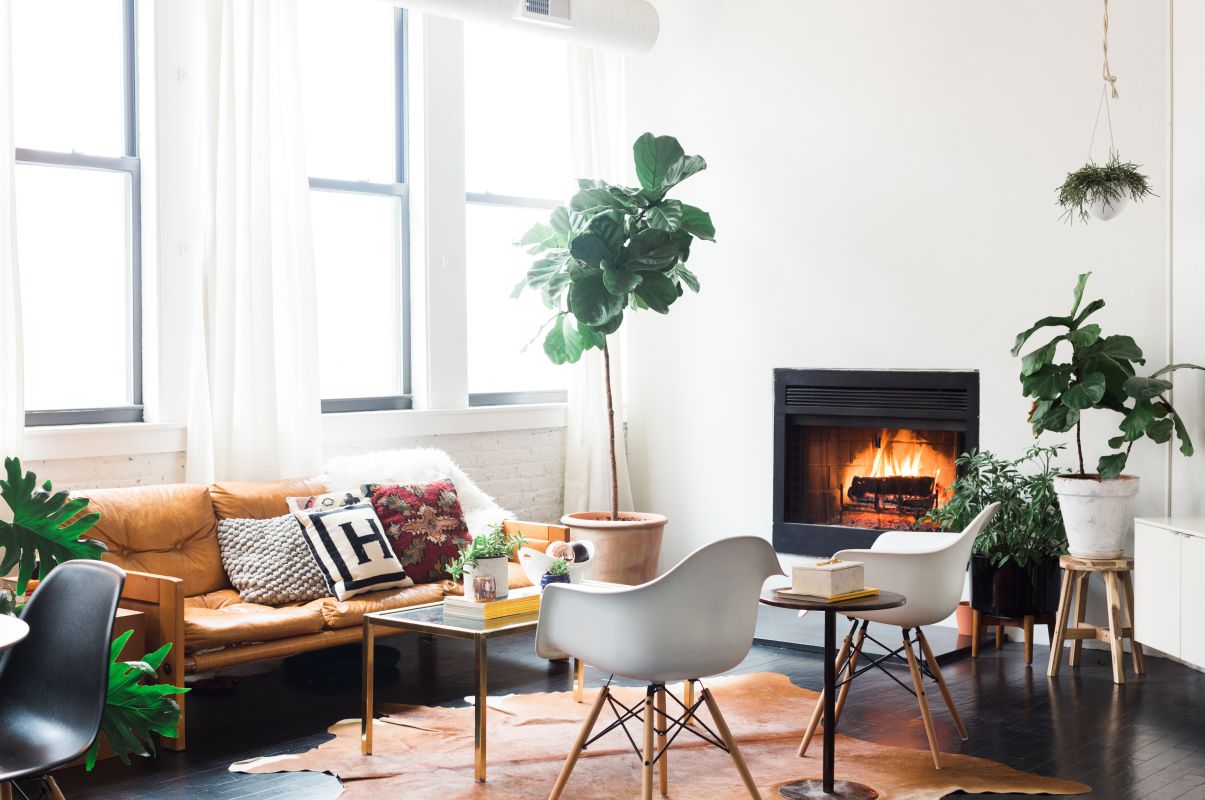 With dark wood floors, crisp white walls, and a sleek stainless steel kitchen, Andreas' modern upgrades made this apartment a great blank canvas. Mel and Austin Holmes have been renting this apartment for a year, and they've created a warm, boho-inspired home that's still modern.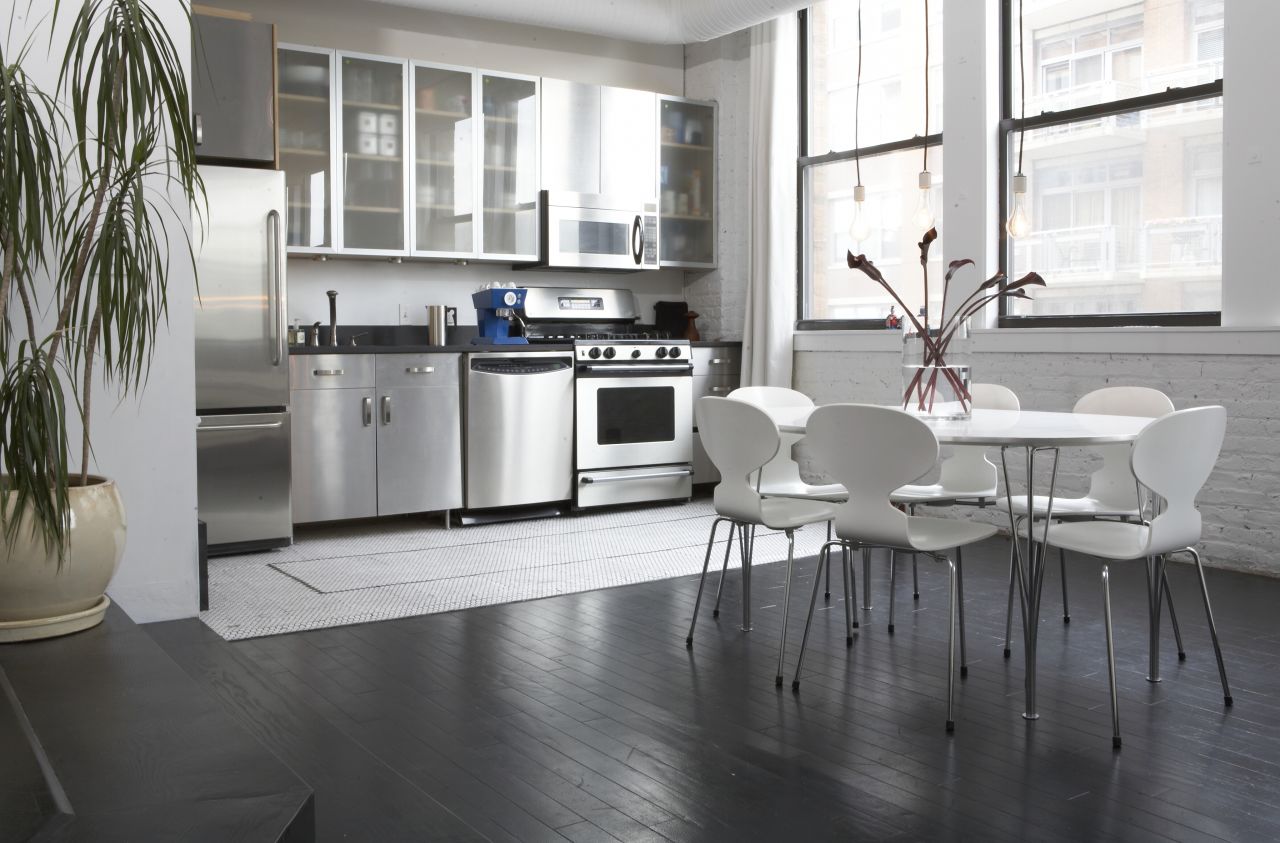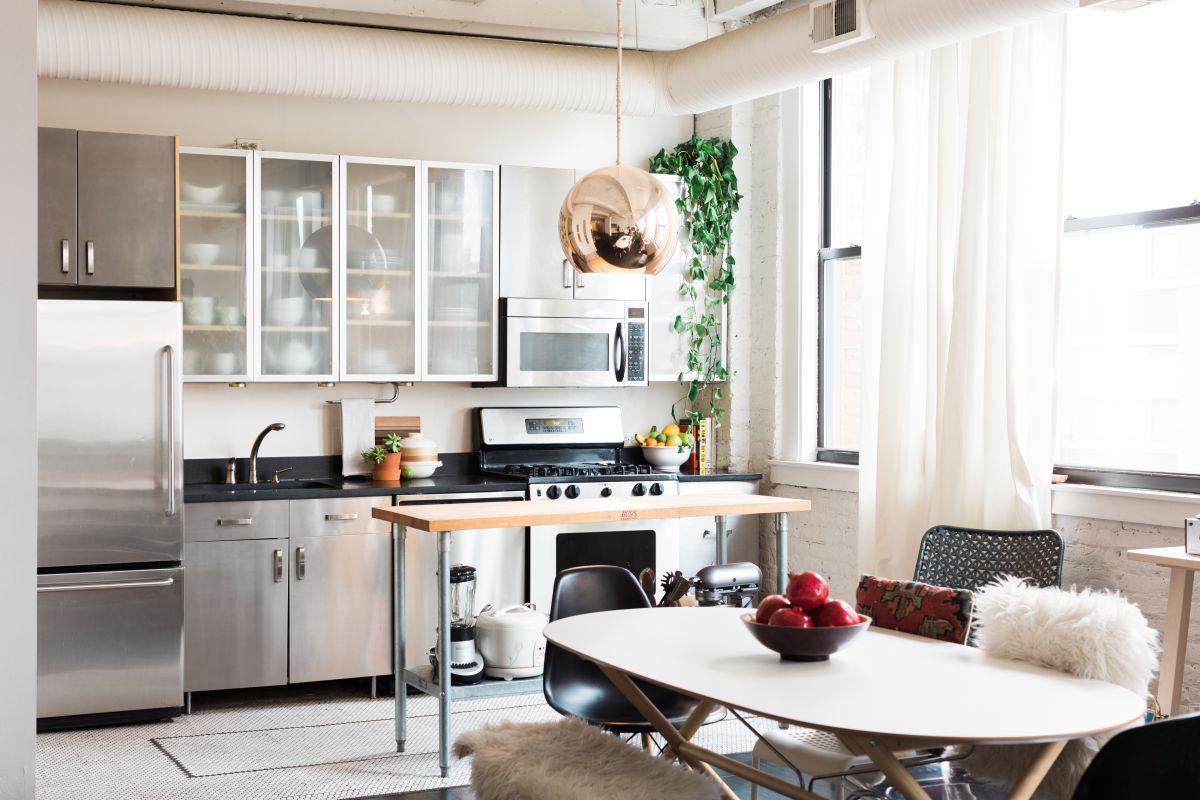 When this was Andreas' home, classic designs mixed with a monochromatic color palette to create a clean, uncluttered and minimal design. "I'm inspired by the Danish Modern movement, specifically Grete Jalk, Arne Jacobsen, Hans Wegner. I really wanted my home to look different than any place I'd seen before," wrote Andreas.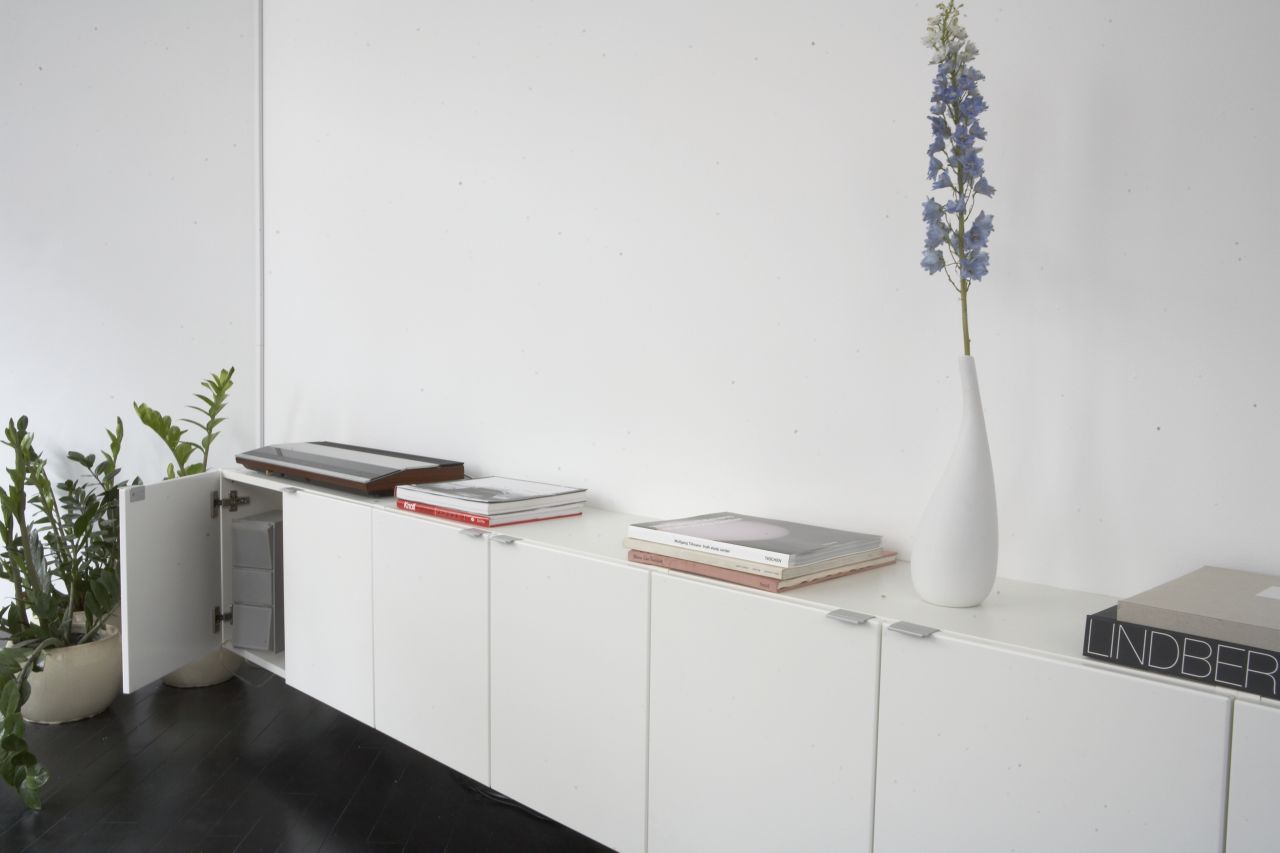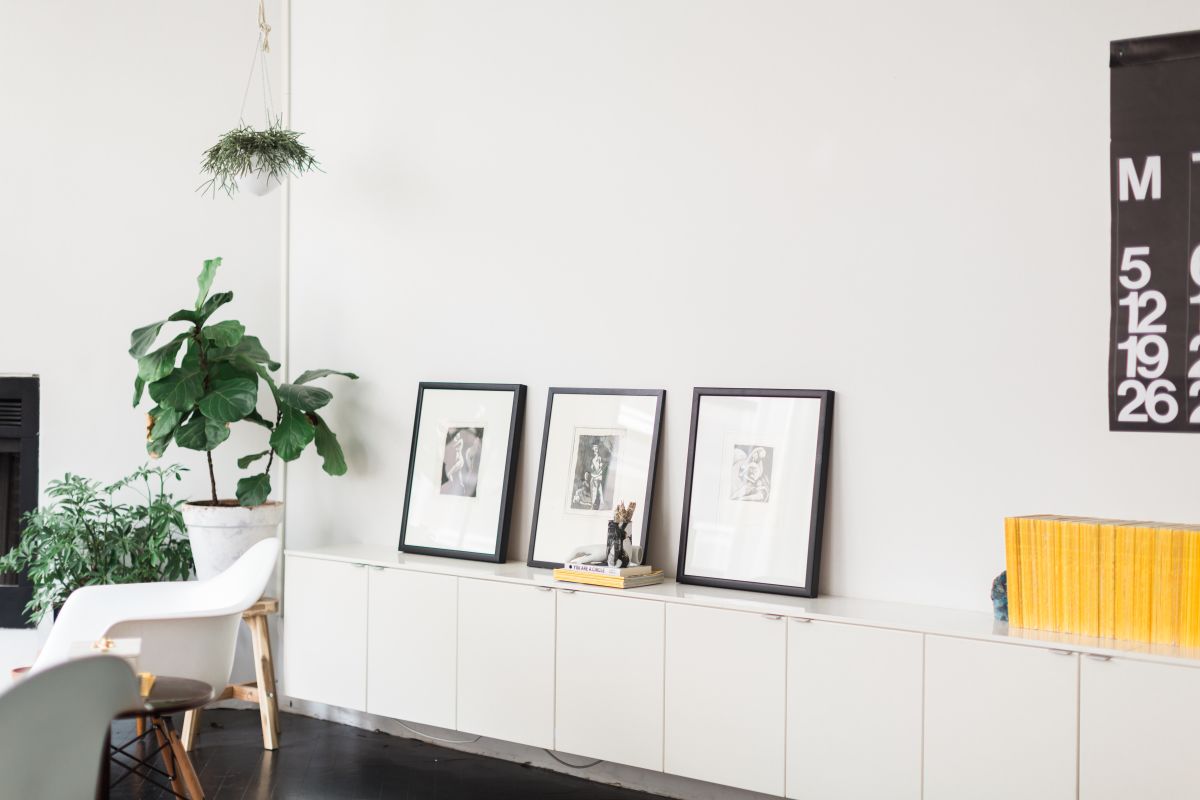 Mel and Austin describe their style as "airy, minimal and intentional." Their home is minimal and modern too, but they also played around with color, texture and lots of plants.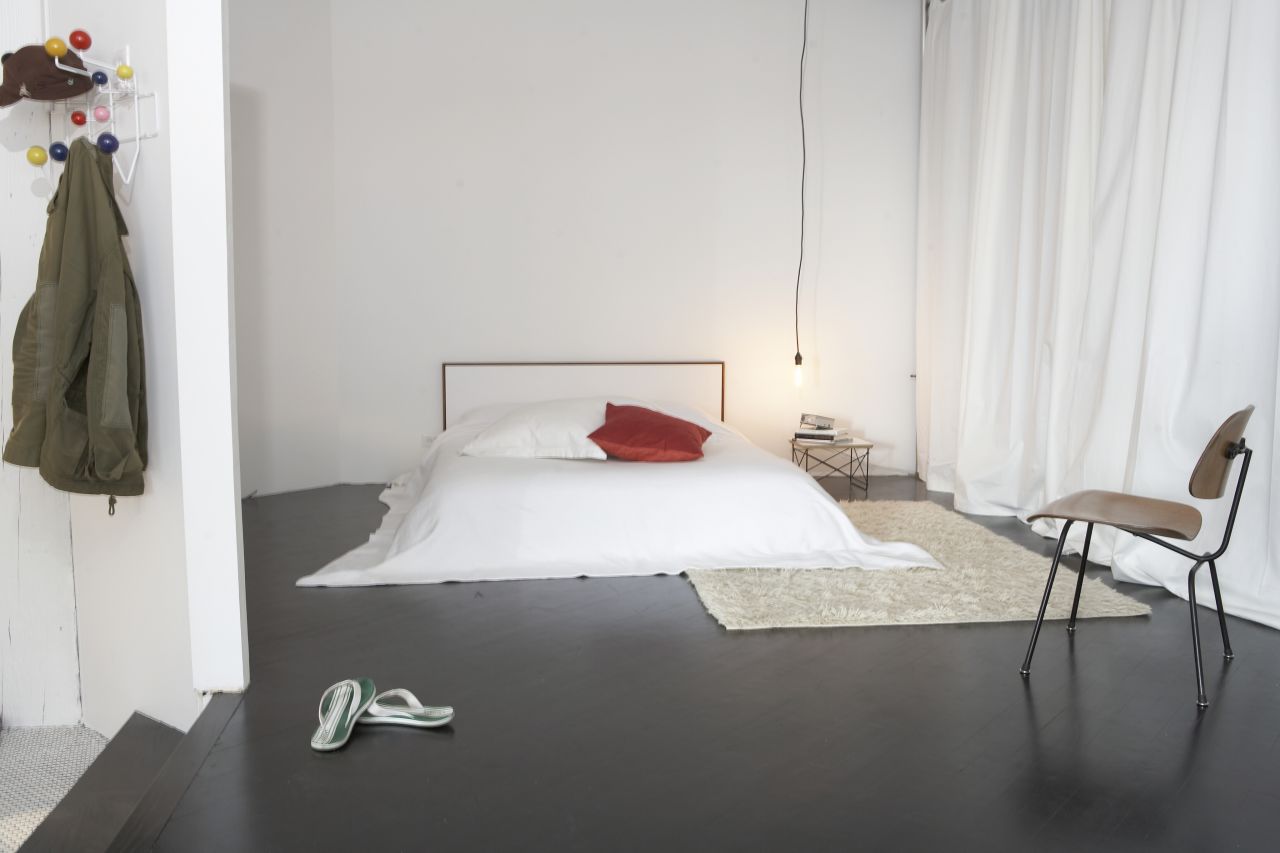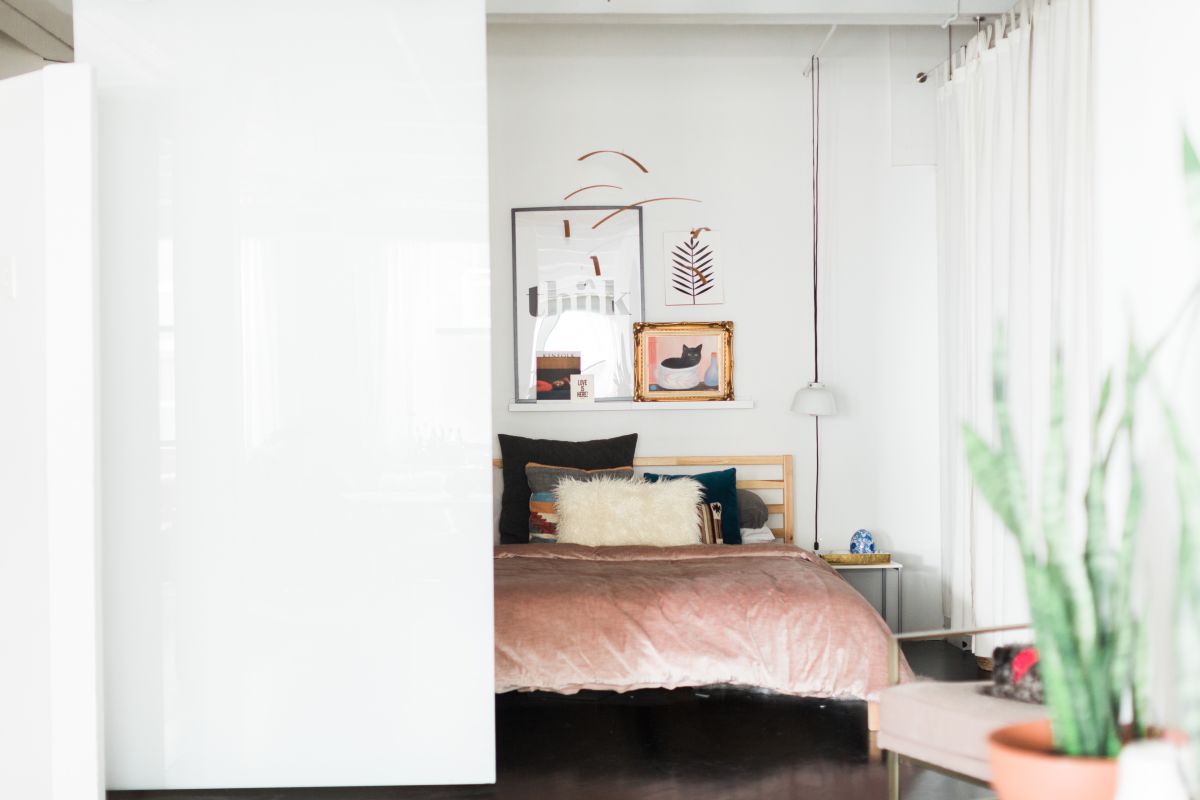 "A lot of our friends love our home because as modern as our loft is we make sure it feels inviting and homey," wrote Mel and Austin in their house tour survey.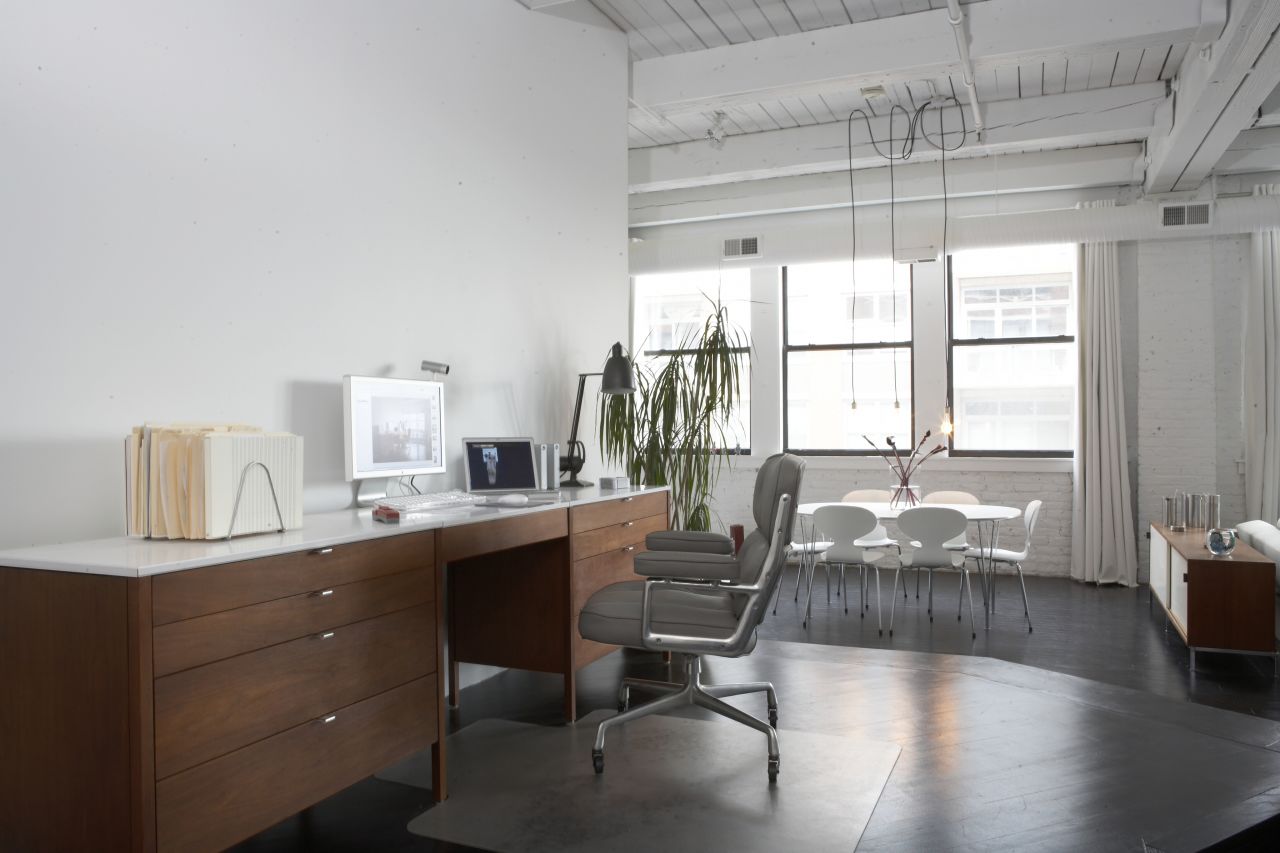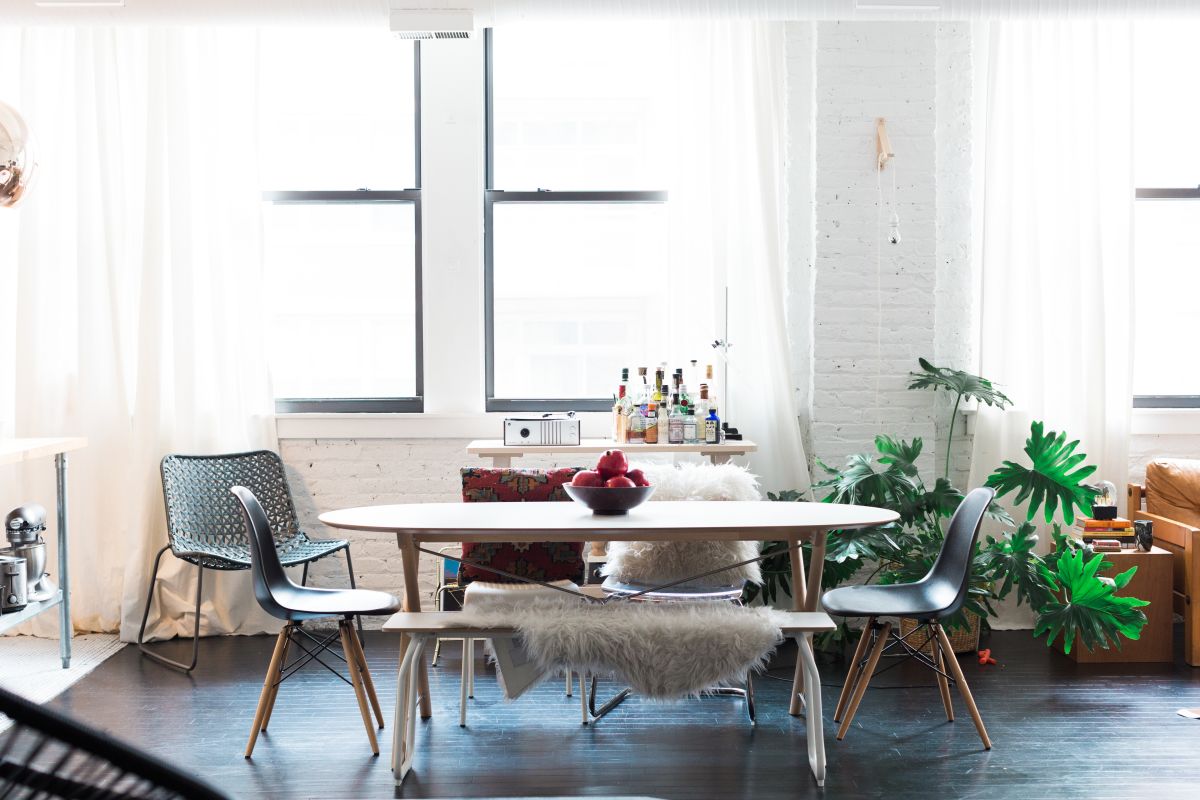 Both spaces are clean, modern and aesthetically appealing. But perhaps most importantly — and the key to both their successes — is that they each designed the apartment to match their personalities. As Mel and Austin wrote in their house tour: "Be YOU. I think what works so right in our space is that we filled it with things we truly love… things that truly bring us joy. We didn't design or decorate for others but what best makes us as a couple feel most comfortable and at home."