Here's How Much the Homes on Your Favorite TV Shows Would Cost Today
We
independently
select these products—if you buy from one of our links, we may earn a commission. All prices were accurate at the time of publishing.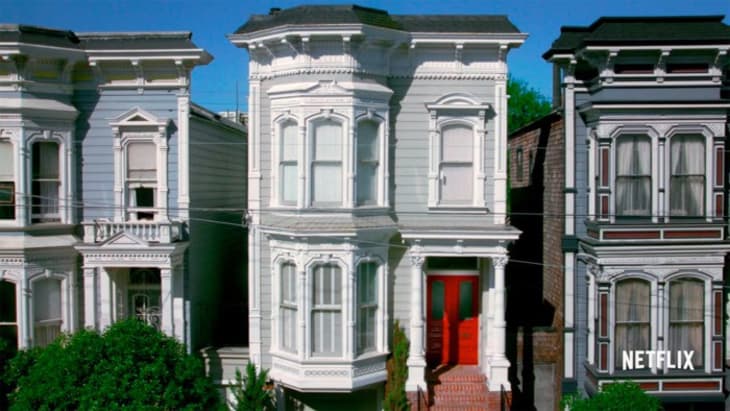 You might have noticed how unrealistic the real estate is on classic sitcoms. Hey, Friends would have been a whole lot less entertaining if Monica lived in a tiny studio apartment. But in the years since these sitcoms rose through the stratosphere, the prices of the homes they featured have skyrocketed as well … in worth. 
The Today's Homeowner research team evaluated real-life data to find out just how much these TV Land homes would cost in 2023, and whether their beloved characters would be able to afford them. Read on to find out if news anchor Danny Tanner could really afford that $5.5 million Victorian in San Francisco. (Spoiler alert: not likely.)
For the squad of uncles joining Danny Tanner to raise Stephanie, Michelle, and DJ on Full House, making ends meet would be highly unlikely if they lived in the Lower Pacific Heights Victorian home fans came to know and love on the series. The 4-bed, 3,700-square-foot home would cost approximately $28,045 monthly, which is a sharp contrast from the $15,837 it's assumed they'd bring in from their salaries. And let's not forget the costs of raising three young daughters, including one who drives a car through the dining room window. Even with Aunt Becky's salary added in once she and Uncle Jesse married, the family still couldn't afford that property without all having second jobs. It's almost as unlikely as every single member of the Tanner family finding out they're going to Disney World for different reasons in the same episode. 
Meanwhile in Greenwich Village, Friends character Monica Geller had a 2-bedroom, 1,500-square-foot apartment. As the show tells us, the property was actually a rent-controlled one that belonged to her grandma, which is the dream of every grandchild without a trust fund. But these days, Today's Homeowner's research found that the luxe property would rent for about $6500 per month. Since Monica and Rachel, who worked as a chef and a waitress, would have a combined monthly pre-tax income of $8,683, that would place their housing costs at 75% of their income. Rachel would have to sling a whole bunch more orders at Central Perk to be able to afford that unit, and we all know she wasn't that good of a waitress. No word on how much Chandler Bing would be able to afford once he moved in with Monica, because, well, none of the characters ever seemed to understand what he did for a living. 
Jerry Seinfeld's Upper West Side apartment was certainly the ideal space in which to enjoy a bowl of cereal. To pay for it, however, is not ideal. The 800-square-foot, 1-bedroom apartment would likely rent for $4,500 a month. But as a standup comic, that would cost half of his income, which today's Homeowner estimates would be $7,760 a month. Sounds like someone needs to switch to generic cereal to pay the rent, or at least take on a side gig slinging burgers at their favorite diner. 
The crew from New Girl lived in a spacious, 4,600-square-foot apartment with four bedrooms. But it turns out that the property, the Binford Lofts, actually only offers studio apartments and office spaces in real life. That said, an apartment of that size in the Los Angeles Arts District would cost around $9,400 per month. Jess is a teacher, so with an estimated salary of $66,669, she would probably need something a bit more reasonable. In total, the 4 roommates probably hauled in about $25,824 per month, meaning the loft's price would be a combined 36% of their monthly income. While it's not particularly drastic, it's definitely pricey.
Finally, we're delving back several decades to look at the three-bedroom Wisconsin home of the crew from That 70's Show. Red worked at an auto plant and Kitty was a nurse, so these days their combined monthly income would be an estimated $9,798. That property would cost an estimated $1,786 per month, which is 18% of their income. So it turns out Red Foreman's penny-pinching ways are actually incredibly beneficial for the family. Maybe he could spend a bit more time "relaxing" around the table in the basement with Eric, Donna, and the rest of the crew. 

To determine the previous stats, Today's Homeowner used real-world rent and home cost data from sources like apartments.com, Zumper, and Redfin. They cross-referenced these with median salary information from BLS, and determined how much each household would spend on housing.