SoHo, New York: Neighborhood Shopping Guide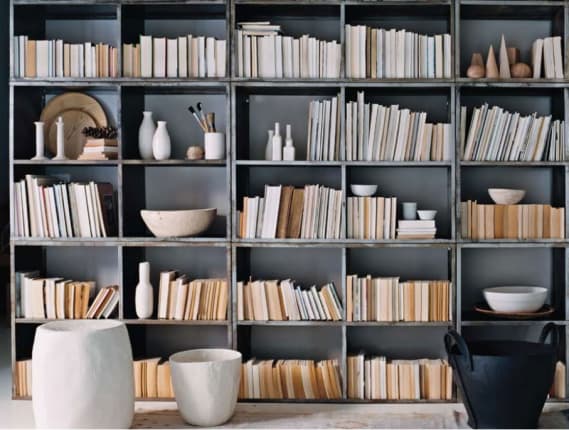 Visiting SoHo for a shopper is sort of like visiting the Louvre for an art lover — all the big names are spread out before you in one walkable place. It's crowded, totally commercial, and lots of fun if you like hopping from store to store, weaving between people with shopping bags, and finding just about anything you could want for your home. Although most stores tend to be high-end showrooms, there are still enough eccentric holes in the wall to satisfy the adventurous shopper.
Crosby
BDDW
5 Crosby Street. Tyler Hays (painter and sculptor) is good. His company, BDDW, fuses the hard angles of modern design with an innate understanding of natural elements. This is heirloom quality solid wood furniture in domestic hardwoods, with a high-end, handmade pricetag.
Gallery BAC
16 Crosby Street. This showroom, founded by architect Carlos Aparicio, occupies a gorgeous loft space in a converted SoHo warehouse. They carry a highly curated selection of 20th Century European antiques.
Bobby Berk Home
59 Crosby Street. With only a small shop on SoHo's Crosby Street, Bobby Berk Home is the go-to place in the city for brands like Gus Modern, LAX Series by Mash Studios and a healthy assortment of modern bedding and accessories.
Greene Street
Boffi SoHo
31 1/2 Greene Street. In the world of kitchen design, it's companies like Boffi that set the trends and often influence mass-market designers. High end? Yes. Italian? Yes. Too much? Yes. Beautiful? Yes. This is where you go when you want stunning inspiration for a renovation.
De La Espada
33 Greene Street. Every piece is exquisitely made with mortise and tenon joints, and the natural color and textures of the wood are allowed to predominate as they use only minimal finishes. Another beautiful but pricey stop on the tour.
Bisazza Mosaico
43 Greene Street. Designed by Fabio Novembre, this SoHo showroom is a jewel. Let's face it — Italians make some of the world's best tiles, and Bisazza's mosaics are knockouts which, if not affordable for everyone, are inspiring nonetheles.
Artemide
46 Greene Street. If you're looking for stylish, functional and modern lighting with an Italian flair, Artemide is your first stop. You can see their full line (including classics like the Tolomeo collection) at their shop on Greene Street.
Jonathan Adler
47 Greene Street. Like other JA stores, the SoHo location is filled to the brim with lamps, pillows, accessories and furniture — all with the vampy, retro 70s style that may not be suited to everyone's taste, but is a pleasure to immerse yourself in for a little while.
Molteni&C Dada Unifor
60 Greene Street. This flagship store features the brand's line of revered Italian furniture, as well as offerings by their Dada kitchen and Unifor office system divisions. Visit in-person for a complete look at eighty years of great Italian design.
Bo Concept
69 Greene Street. Direct from Denmark comes Bo Concept — modern furniture of the woody, down to earth type. Prices are mid-range, styles are basic but sleek, and they have a nice selection of modern accessories.
B and B Italia
138 Greene Street. This Italian furniture company collaborates with contemporary designers like Patricia Urquiola and they have four major collections: B&B Italia Home, Maxalto, B&B Italia Outdoor, and B&B Italia Project.
Armani Casa
97 Greene Street. The materials are luxurious, and the subtle details are proof of the good craftsmanship. All in all, another shop with a lot of unattainable eye candy but gorgeous showroom inspiration.
Design Within Reach
110 Greene Street. Started by the San Francisco modern furniture mafia in the late nineties, DWR is an easy modern antidote to Pottery Barn and Crate & Barrel when you need one. They're a go-to source for modern furniture staples.
Andrianna Shamaris
121 Greene Street. Andrianna Shamaris' primitive home furnishings shop feels like the personal project of an artist. Her products are luscious and organic, and perfectly embody her philosophy: Perfection is imperfection.
Alessi
130 Greene Street. Alessi commissions some of the best and brightest international designers, engineers, and architects (think Zaha Hadid) to create (usually) stainless steel designs. Their SoHo showroom is a great place to go for tabletop and wedding gifts.
Moss
150 Greene Street. Whatever your feelings are about Moss, it's still the place to go for cutting edge design. By turns creative and inaccessible, brilliant and pretentious, Moss is always welcoming of the latest design trends and thus manages to stay one step ahead of its critics.
FLOS
152 Greene Street. Italian lighting company FLOS opened its first-ever US store next to Moss in Soho this year. They carry a range of high-end lighting by internationally known designers, as well as the company's all-time best seller—the Arco Lamp.
Dedon Outdoor Furniture
76 Greene Street. They just opened their SoHo store this year, and it's full of their gorgeous, oversized outdoor furniture. Not only are the collections stunning to look at, they are made with Didon's own uniquely sturdy synthetic fiber called "Hularo."
Wooster Street
FORMAT
50 Wooster Street. The endlessly sleek white sofas sit like Ferraris. This is another high-end Italian design store, but it carries a secret — there's a basement where returned items and off-color pieces are marked with prices vaguely within reach.
The Rug Company
88 Wooster Street. Run by nice, unstuffy folks (Brits actually), they feature a wide variety of contemporary rugs in wool and silk with prices ranging from $40 to $135 per square foot (8x10 = $3,200 - $10,800).
Blu Dot
140 Wooster Street. The award-winning Blu Dot has been around since 1997 and is the entrepreneurial creation of three friends with a passion for art, architecture and design. Shop here for cool, modern furniture with mid-range prices.
Room & Board
105 Wooster. Anchored in American-made, handcrafted furniture that is made to last, Room & Board showcases an assortment of quality pieces. They put great importance on their relationships with small, family owned companies and excellent customer service.
Cassina
151 Wooster Street. The Cassina showroom sells work by Italian and international modernist greats. They're the only licensed manufacturer of Le Corbusier's furniture, and they also carry lines by Charlotte Perriand, Gerrit Rietveld, Philippe Starck, among others.
Desiron
151 Wooster St. Desiron continues to provide extremely chic, modern and earthy furnishings that fit quietly into a wide range of rooms. While they tend to play it safe with style, their furniture is "real furniture" and extremely well built.
Ligne Roset
155 Wooster Street. Contemporary. Inventive. Very Expensive. Walking past the Ligne Roset store, you can't help but turn your head and look inside (even if looking is all you're likely to do). It's synonymous with modern luxury, from its unique sofas and chairs to its modern lighting.
Dune
156 Wooster Street. Dune has been producing high-quality contemporary furniture since 1998. The designs of Tom Dixon, Nick Dine, Fabien Baron, Jeffrey Bernett, Harry Allen, and others have a home in their showroom at the north end of SoHo.
Flor Modular Carpet Tiles
142 Wooster Street. Modular carpet company FLOR opened its first-ever New York store in Soho this year. This is the third brick-and-mortar location for FLOR, which already has stores in Chicago and Santa Monica.
Broadway
Dean and Deluca
560 Broadway. This gourmet grocery store has marble floors, mounted animal heads on the walls, and artfully arranged displays of everything from cakes to sushi. The SoHo location was the store's first, opened in 1997.
Pearl River Mart
477 Broadway. What started as a tiny Chinatown shop selling teas, soy sauce and bamboo steamers has, over the past 35 years, blossomed into a veritable New York institution. The 20,000 sq. foot Soho location is full of Asian home and lifestyle goods at a good price.
MUJI
455 Broadway. Modern, minimalist, and full of well-designed functional objects, Japanese retailer MUJI is a must-see store when you're in New York. Their SoHo location carries organizing supplies, home goods, bags, and clothing.
CB2
451 Broadway. Crate and Barrel's hip younger brother has an expansive SoHo store, where you'll find most of the catalog items, all arranged in Manhattan-loft-style roomsets. If you prefer a more traditional look, Crate and Barrel is just up the street.
Crate and Barrel
611 Broadway. Their SoHo store has a Marimekko shop, just opened this year. The shop has a nice mix of textiles, housewares, bedding, and bags. You can also buy fabric off-the-bolt for a DIY project, or have a piece of Crate & Barrel furniture upholstered in Marimekko.
Mercer Street
Montauk
51 Mercer St. At this shop, you'll find high-end sofas crafted with an eye toward environmental responsibility. The company's products and philosophy focus on closed-loop recycling, clean biodegradability, and greenhouse gas reduction.
Farrow & Ball Paint
112 Mercer Street. This UK-owned paint company specializes in a highly curated palette of historic and contemporary colors, all saturated with a higher degree of pigment than you'll find in standard paints. Their showroom resembles an art gallery more than a paint store.
Spring Street
Sur La Table
75 Spring Street. Their stores are known for the high quality of their brands and merchandise, as well as for their emphasis on cooking classes and special events. Expect prices to be higher than Amazon or discount retailers, but also expect great customer service.
MoMA Design Store
81 Spring Street. We could spend hours hanging out in the MoMA store on Spring Street. Designer gadgets, toys, lighting, and home accessories are on display — everything beautifully curated. Prices are on the high end, but there are affordable finds.
Kiosk
95 Spring Street. It's a tiny mecca of great design items from around the world, a cross between MoMA and a five and dime store. Curated by Alisa and her husband, the store changes every six months or so with an ever-evolving rotation of items from their worldwide travels.
Broome Street
Matter
405 Broome Street. Matter specializes in British design collectives, and if you're looking for pieces from the likes of BarberOsgerby or Established & Sons, check them out. Their flagship store is in Brooklyn, but they've also got a SoHo showroom.
Calypso Home
407 Broome Street. Calypso Home has a totally funky, eclectic, colorful homestyle that you can really sink your teeth into. Shop for decorative pillows, blankets and bedding, and a nice selection of furniture, lighting, tabletop and accessories.
Gourmet Garage
424 Broome Street. If you haven't discovered it already, Gourmet Garage has a trust worthy house brand that is priced more gently than the house brands at competitors Dean and Deluca and Zabars. Their SoHo location is a nice stop for groceries and flowers.
Clic Bookstore & Gallery
453 Broome Street. One word and and one store is not enough for Christiane Celle, the French born founder of the Calypso empire, who left Calypso in 2008 and now runs Clic, a project devoted to showcasing art books, photographs, and other beautiful things.
Purl Soho
459 Broome Street. If you're an active DIYer, Purl Soho is good to have on your map. This year, they moved into a bigger, better Broome Street location that's filled with gorgeous displays of fabrics, yarns, and sewing tools.
Ochre
462 Broome Street. A fresh and modern import from London, Ochre is an offshoot of the London based design group by the same name. Their collection consists of furnishings, lighting and accessories in rich, natural colors — and prices are likely to be high.
Aero
419 Broome Street. "Understated luxury" is an apt description of this SoHo fixture, which continues to set the standard for downtown chic. Owner Thomas O'Brien has a unique eye for mixing mid-century modern with antiques from around the world.
Other Streets
Shimna
331 Lafayette Street. Their designs are locally sourced from Pennsylvania family owned and operated lumberyards using traditional and sustainable harvesting methods. Everything is built by hand, and all the finishes are natural.
Billy's Antiques & Props
76 East Houston. A carnival of vintage finds. Despite the name, Billy's Antiques & Props is more a peddler of junk than a pedigreed furniture vendor. A crazy antique mall in SoHo, you say? Awesome! As promised, on Billy's website, "This ain't Crate & Barrel."
Hastens Beds
80 Greene Street. All-natural, THICK and considered a lifetime investment (25 year warranty), these mattresses are built by hand, using all natural materials such as cotton, horsehair, flax and wool and supplied to the Swedish royal family. Expect royal prices as well.
Vitsœ
33 Bond Street. If you have time, go north a few blocks from SoHo to Bond Street and check out the only US showroom for Vitsoe shelving. Designed by Dieter Rams in the 1960s, these shelving systems are the BEST — they're modular, long lasting, and quintessentially modern.
The Future Perfect
55 Great Jones St. Technically located in NoHo, not SoHo, this store is nonetheless worth a visit when you're in the area. It started in Brooklyn as a source for cutting-edge design and has since expanded into Manhattan, where you'll find a well stocked shop.
Canvas
199 Lafayette Street. Owned by Ochre founder Andrew Corrie and his partner, Canvas is a more affordable, yet no less beautiful line of sustainable, fair trade products. Shop here for organic modern tabletop, linens, lighting and accessories for your home.


This post was compiled from several years' worth of Apartment Therapy bloggers visiting and reviewing stores in SoHo, and it's just the tip of the iceberg. To see all our SoHo listings, click here.

• Do we have an address or listing wrong? Send us an email and let us know!
• Have we missed your favorite SoHo home store? Send us an email and ask us to add it to the guide!

Photo: CANVAS HOME SOHO