12 Sources for a Streamlined Entryway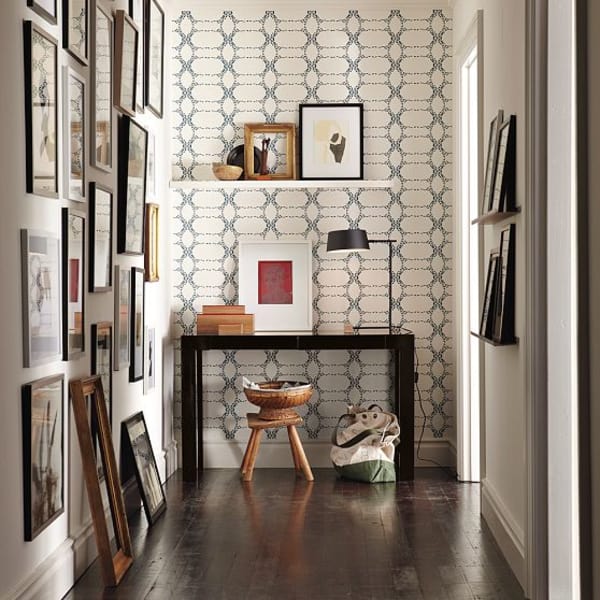 The entryway is a crucial spot when it comes to the health of your home — it's the place where clutter can most easily collect if not controlled. Before you go shopping, check out the 20/20 Home Cure's tips for establishing a landing strip, since maintaining a healthy entryway is often more about taking things out than bringing them in. Once you've decided on a plan of action, and if you realize you need a couple new things to streamline your space, here are 12 places to look.
Storage and Sorting Systems
MUJI
This Japanese retailer has 3 stores in New York and a US website that includes simple and affordable storage pieces, including boxes, bins, and baskets. They have online checkout and nationwide shipping. Shown: Tin Box with Lid, $22.50
At Work Design
This Chicago shop specializes in design-minded organizational products for home offices and entryways. Products can be viewed online and ordered over the phone — they ship nationwide. Shown: Magis Stacking Containers, $66
West Elm
With stores throughout the country and a large online inventory, West Elm is an accessible source for boxes, hooks, shelving, and modern organizational products. Shown: Lacquer Organization Collection, $9 - $79
CB2
The kid sister of Crate & Barrel has stores on both coasts and in the Midwest, and their website offers online checkout and national shipping. Shop here for basic shelving and modern boxes. Shown: Slice Wall Mounted Storage Shelf, $150
Wall Hooks and Coat Racks
Shaker Workshops
Peg rail is a classic wall-mounted storage solution that works in both traditional and modern homes. This Massachusetts-based store and online retailer sells it by the foot. Shown: Cherry Shaker Peg Rail, $12.50 - $80
IKEA
Their organization section is full of basic and inexpensive hooks, coat racks, bins, boxes, shoe shelves, and entryway organizers. The widest selection can be found in stores, but some of it's available online. Shown: Blecka Hook, $4.99
Umbra On-line Store
Umbra tends to focus on problem-solving products that make everyday life a little easier. Their website has everything, and they also sell through large chains like Target and the Container Store. Shown: Lettro Wall Organizer, $14
Chiasso
This Chicago store has a very specialized and stylish catalog of entryway organizers, including hooks, coat racks, umbrella stands, and mail sorters. Shown: Office Clip Hooks, $38 each
Chargers and Tech Wranglers
Bluelounge
This designer shop has some of the most beautiful tech organizers and cord controllers on the market. Their website has online checkout, and they offer US and international shipping. Shown: Sanctuary Charging Station, $130
Container Store
Always a good resource for organizational products, they have quite a few charging stations and valets, as well as hooks, cord controllers, and other helpful entryway solutions. Shown: Large Charging Valet, $40
Design Public
Based out of San Francisco, this online store has a well curated catalog of modern wall hooks, charging stations, and organizers, and they offer free shipping on orders over $50. Shown: Blu Dot Juice Digital Box, $99
G.U.S. Great Useful Stuff
Formerly Kangaroom Storage, this web shop specializes in storage for entryways, home offices, and kids' rooms. They have some nice exclusive lines, including several streamlined modern charging stations. Shown: Bamboo Three Pod, $45
Photo: Entryway from West Elm
Apartment Therapy supports our readers with carefully chosen product recommendations to improve life at home. You support us through our independently chosen links, many of which earn us a commission.