Spain Is Offering Free Train Rides for the Rest of 2023
We
independently
select these products—if you buy from one of our links, we may earn a commission. All prices were accurate at the time of publishing.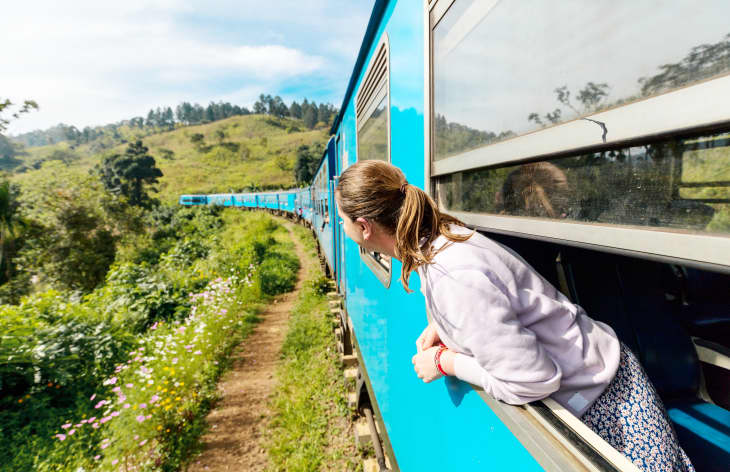 Planning a trip to Spain? If so, you're in luck, because you're about to save a ton of money getting from place to place.
In September 2022, the Spanish government made a large percentage of train rides in the nation free to combat the impacts of inflation. While the initiative was originally supposed to end in spring 2023, The Points Guy reports that the nation's Minister of Finance, María Jesús Montero, has now extended it until December 2023.
"We are going to convert this policy into a structural one, and we will see the concrete results of public transit to reduce CO2," Montero said in a statement. "It is a priority policy in the coming years."
To get your free train tickets, you will have to put down a small deposit of 10 euros (about $11) for commuter services and 20 euros (around $22) for medium-distance trains, which cover distances up to around 186 miles. But rest assured, you'll get your deposit back as long as you complete at least 16 train trips by the end of the year. If anything, it's a great incentive to see more of the country!
As a tourist, you can travel between several major cities — such as Barcelona, Bilbao, Seville, and Madrid — as well as many smaller towns for free. However, it's worth noting that several major train routes, such as high-speed journeys, aren't a part of the initiative, so it might take a bit longer than usual to get from place to place.
Spain isn't the first European country that has toyed with reducing public transportation costs. Last year, Germany's national railway company, Deutsche Bahn, launched a €9-a-month ticket scheme that ran from June to August. Meanwhile, Austria's "Klimaticket" initiative offered locals annual public transportation passes priced at €1,095 (equivalent to about $1,198), or €21 (roughly $22.99) per week.