Should I Splurge on a Matching Dresser or Go Mismatched?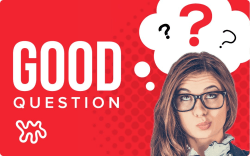 Q: Hello! My mother purchased a beautiful (and expensive) cherry sleigh bed with a matching nightstand and tall dresser when I graduated high school. It fit perfectly in my bedroom at home as well as in my apartment in graduate school. Fast forward 7 years, I recently purchased a home with my significant other and we are realizing we need another dresser for his clothing. We are now running into the problem that to purchase an exact matching dresser would easily be $1,000...
I've searched online to try to find something that would be an acceptable match, but I know if I try to buy a cheap match it will look obvious.
Should I bite the bullet and shell out for a matching dresser, or should I try to mix up the style and purchase a cheaper alternative that is clearly not a match? -Sent by Nicole
Editor: Congratulations on your new home! And on the fact that you're still enjoying your bedroom set all these years—and major life changes—later. Readers, what should Nicole do about the dresser situation? Splash out on the match, go for a cheap "match," or add an entirely new element to the room? And if you prefer that last option, how do you recommend Nicole tie the room together?
• Have a question for our community? Send us yours with a photo or two attached (questions with photos get answered first).