This Hotel Is Seeking a "Fur Butler" for Its Very Important Dog
We
independently
select these products—if you buy from one of our links, we may earn a commission. All prices were accurate at the time of publishing.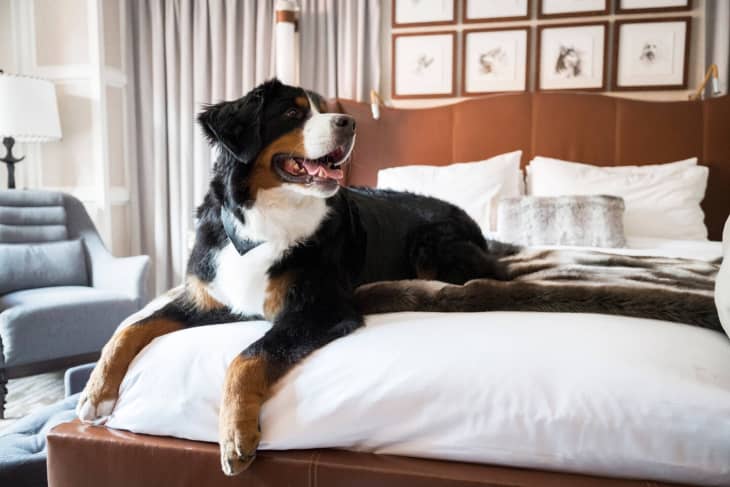 The fur butler will be responsible for Kitty's schedule, as well as the resort's pet offerings in general. They will be part of the front desk team, while also working with the Director of Marketing.
The anticipatory, personalized service of the St Regis Butler ensures that each guest's unique preferences are understood and realized – now for our four-legged friends, too, with our new Fur Butler role.
The Fur Butler's success is rooted in a deep passion for animals, service, uncompromising standards, the ability to anticipate needs, and impeccable interpersonal skills. A keen interest in photography and social media is encouraged.
According to House Beautiful, the fur butler will be in charge of running Kitty's popular Instagram account (which lists her full, quite regal, name as Kitty Jacob Astor, Hotel Dog).
Her Colorado surroundings do look pretty tempting. 
Kitty gets her name from the founder of the original St. Regis in New York, John Jacob Astor IV, who had a dog named Kitty. Where the original Kitty got her name, we can only guess.
To apply for the position of Kitty's fur butler, post a photo or video on Instagram with the tag #kittysfurbutler explaining to Kitty why you're the "purr-fect person" for the job. Then, email your resume to kitty@stregis.com, including your social media handles.
May the best fur butler win.