Sale at the Foundary: Furniture by Steven Shell!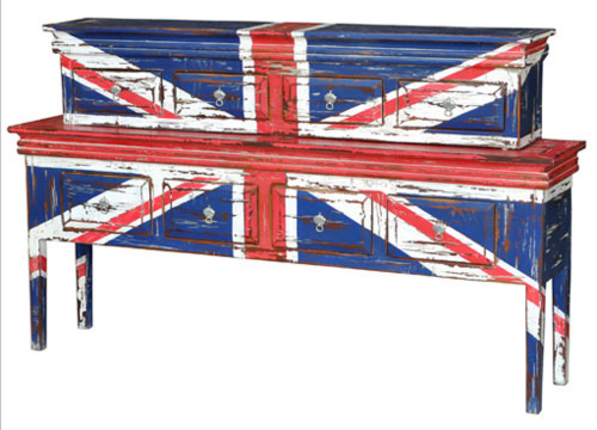 For many of us, our greatest ambition for our home is that it reflect our personality. It's one reason that those who can do it choose to undertake DIY projects around the home — it's a great way to showcase your individual style. But what if, like me, you don't have the time or the skill for those kinds of crafty projects? It's hard to source furniture that has that handcrafted, unique vibe and is also affordable!



Shop the Foundary's Steven Shell Sale now!


So it's particularly exciting that our friends at the Foundary are holding a special sale of furniture by Steven Shell. Each piece is hand-painted, lightly distressed, and hand-finished, lending an extra touch of uniqueness.

The special attention devoted to each handcrafted piece ensures a one-of-a-kind feeling for your home. And the best part is that these pieces range in style, so whether you're into shabby chic, industrial or neo-traditional, you can still find something that will express your own personality.

Just think of the impact one of these hand-painted pieces would have in your own home!


Don't forget, we've teamed up with The Foundary to present the London Calling Sweepstakes! The winner receives a trip for 2 to London, with accommodations by Mr. and Mrs. Smith.



Join The Foundary To Enter The Sweepstakes!
With daily sales of up to 70% off, the Foundary, a home furnishing, décor and accessories flash-sales site, is a members-only resource for exclusive, limited sales. The Foundary scours the globe to introduce its members to designers and brands whose products are not only stylish and of lasting value, but also spark the mind and help turn a house into a home.

Join, Like and Follow the Foundary!
Comments have been disabled.