The Best Way Store Leftover Wine Is Already In Your Cabinets, According To a Sommelier
We independently select these products—if you buy from one of our links, we may earn a commission. All prices were accurate at the time of publishing.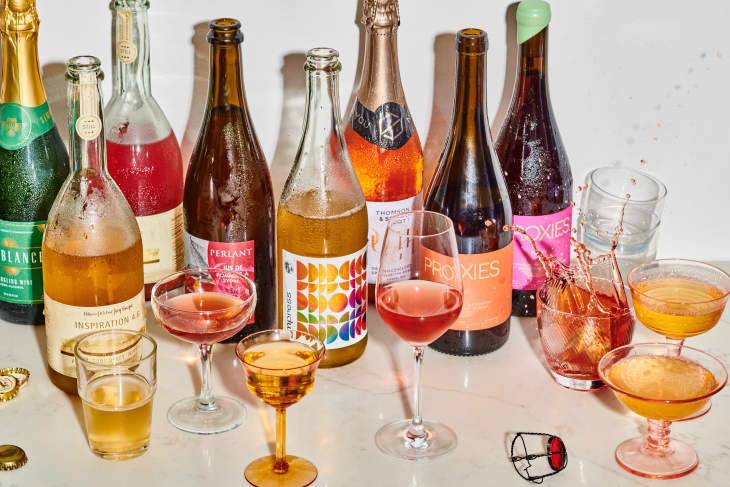 A sommelier spills her wine secret, and it will only cost you a few dollars.
TikTok user and vino educator @confidenceuncorked, or simply named Warren, recently shared a post teaching us how to keep an unfinished bottle of wine fresh. 
According to her, simply recorking the bottle won't do, as it will still trap a lot of air inside and cause oxidation, which makes wine taste sour. Warren explains: "What you really want to do is reduce the amount of oxygen to wine ratio."
Just pour your leftover vino inside, filling it as close to the brim as you possibly can before sealing it well, and voila. Warren says that the smaller container allows room for less oxygen inside while the lid makes for a better airtight seal than a porous cork. It might not look as fancy, but in terms of keeping your beverage fresh, it definitely works. A recorked bottle of wine will begin to taste funky a day later, but a mason jar will preserve your drink between two to five days.
Even better, it's the most inexpensive method. There are accessories you can buy to prolong wine, such as the $21 VacuVin stopper (vacuums air from the bottle and seals it with a rubber cork), the $13 PlatyPreserve (stores wine in an airtight bag), and $28 Air Cork (a balloon that inflates inside the bottle to create an airtight seal). However, the mason jar only costs a few dollars or comes at no cost at all since many people have one or two stored in a cupboard somewhere.