This 'Stranger Things' Drive-Through Experience Is the Perfect Haunted House for 2020
We
independently
select these products—if you buy from one of our links, we may earn a commission. All prices were accurate at the time of publishing.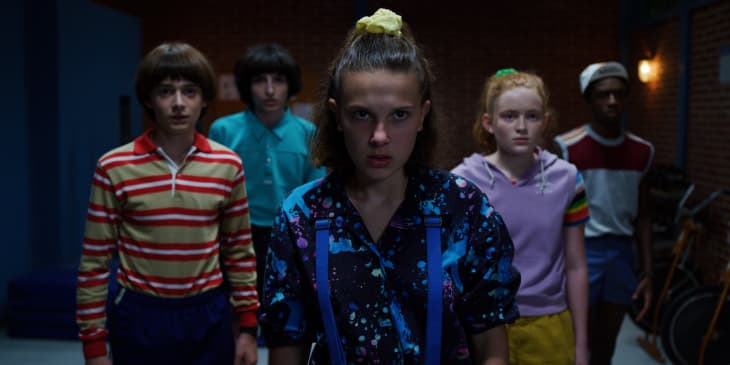 While haunted house season is scarily approaching, due to the coronavirus, your favorite go-to spooky events might not be happening this Halloween season. So, Netflix and Fever are adapting and bringing a drive-through "Stranger Things" experience to Los Angeles, CA.
"Stranger Things: The 'Drive-Into' Experience" will operate pretty much as exactly as it sounds. Attendees will drive their own vehicles into the attraction, stopping at multiple checkpoints to watch actors in various sets bring the spooky setting to life. It's kind of like going to the car wash, but with Demogorgons, the Mind Flayer, possessed Billy, Russian scientists, etc.
"Stranger Things has always been larger than life and we wanted to flip the world upside down for our fans," Greg Lombardo, head of experiences at Netflix, said in a statement, per Variety. "So buckle up like Billy is driving, keep your eyes on the neon lights, and steer clear of the shadows because there's no telling who or what you might come across in Downtown Los Angeles this October. Whatever you do, don't get out of your car!"
Some places attendees will drive through are based on season three's main settings: Starcourt Mall, the actual Upside Down, and the Russian Labs that Steve, Dustin, and Robin scramble through.
The event will be hosted by Secret Cinema in Downtown Los Angeles, and tickets will go on sale starting Aug. 26 at 12 p.m. PT. "This adventure is Eleven out of 10!" the event website reads. "But beware, things can quickly turn uʍop ǝpᴉsdn."
"Stranger Things: The 'Drive-Into' Experience" reportedly lasts over an hour, so prepare to be in the Upside Down for the long haul. Hop on the waitlist now to make sure you'll be able to gain access to Starcourt and beyond come Oct.