Alison's Treasure Hunt: Inspiration Scouting, From Bed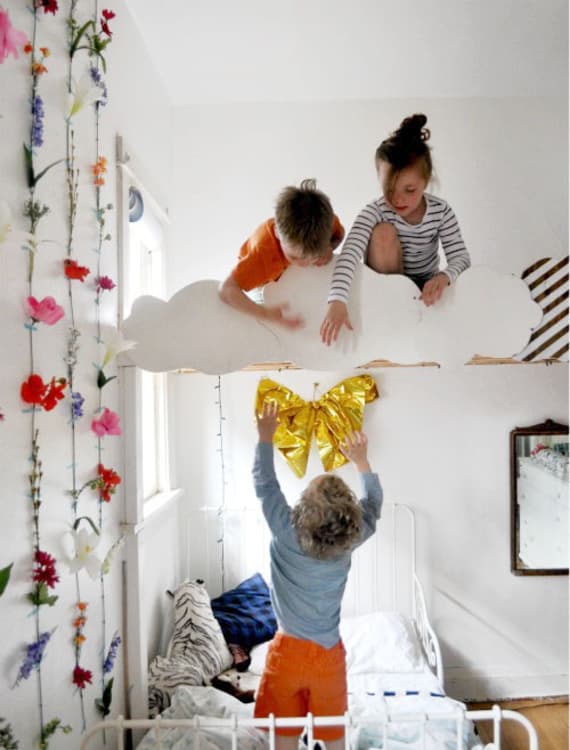 Seriously, did I have to get the flu on the one day I had an actual excuse to go shopping? Yes, yes I did. But don't feel too sorry for me, though — I've already logged a bunch of hours inspiration scouting online (and bought something, eep!). Got a few hours to kill surfing the 'net? Need some more inspiration for the Cure? Follow me on a magical adventure...

My go-to online inspiration sources:
1. Apartment Therapy Room Tours! To check these out, just head to the menu bar on the left of our site to the Tours category. Magical hours of amazing roomspiration await!
2. Favorite home decor blogs. In particular, I found myself drooling over the kids' room at Oh Happy Day. If you are a bit rusty on what home decor blogs are out there, Apartment Therapy runs a competition each year for the best blogs in this category. You can see last year's finalists here (so many blogs!).
3. Favorite stores online. For me, so far, this meant a trip down to the virtual versions of IKEA, Land of Nod, Etsy, and Urban Outfitters. Don't forget when looking at your favorite stores to see if they have an associated blog. This will give you some great visual inspiration for how their pieces can be incorporated into a room. I found a stack of ideas on the IKEA Family Live site.
4. And of course all weekend, while I am sniffling and you're all snapping, I'll be checking out Pinterest. Don't forget to tag all your photos with #stylecure so that sad sacks like me who can't get out can use your inspiration as their own! If you'd like to check out what I have rounded up for myself so far, then head here to my Pinterest page!
And tell me, what's your go-to website for decor inspiration? Any I've missed?

MORE OF ALISON'S STYLE CURE:
• Alison's Interview: Me, or the Kids?
(Image: Meg's Room For Three, photo by Meg Spaeth)