Stylish & Functional Desk Accessories for Kids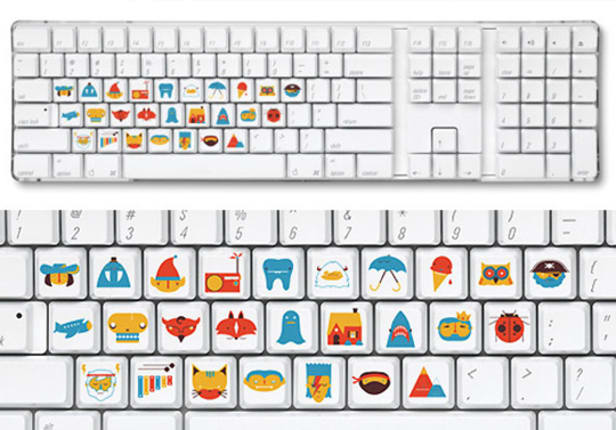 A child's workspace should encourage learning, but that doesn't mean it can't still feel stylish and fun. Check out these eight ways to bring good design and functionality to the desk of your little one.
PB Teen
Give your kid the high style of the classic Signal Task Lamp by Jean-Louis Domecq without paying a fortune. This Hi-Light Task Lamp recalls the original 1950's design and comes in several fun colors. $69
Vitra
Exactly like its mid-century predecessor, only 25 percent smaller in size, the Panton Junior comes in seven colors and is perfect for toddler and primary ages. Visit website to find a dealer near you.
Big Cartel
This online directory serves as a shopping cart for artisans and handmade goods. Check out this clever Keyboard Alphabet Sticker Set by illustrator Christoper Monro Delorenzo that help kids learn letters through the corresponding image. $12
Staples
These fun and quirky desk accessories by designer Karim Rashid are perfect for the kid with modern taste. The Pebbles Collection, which includes a tape and Post-it dispenser is available for around $8.
iTunes
This iPad app brings a worldwide collection of children's books to the touch screen for free! With thousands of kid-friendly books from over 60 countries, International Children's Digital Library (ICDL) is the perfect reading companion for your tech-savvy kids.
Big Grips
An iPad case made specifically for children, the Big Grips frame is a soft, squishy case and stand for the iPad and iPad 2 that will safely protect the device from accidental tumbles. $35
ErgoCube
Help little ones learn basic computer skills with the Chester Optical Kids Mouse. This pint-sized mouse features one single button, is easy to control and will help small children learn basic functions like drag-and-drop and click-and-move. $25
Sukie
This UK stationary company sells rescued paper notebooks and other eco-friendly paper goods in bright, vintage-inspired designs. Pictured here: Hard Backed Notebook, £ 4.19.
Image: Christoper Monro Delorenzo