I Shop Stylish Home Products for a Living — Here's What I'm Gifting Everyone This Year
We
independently
select these products—if you buy from one of our links, we may earn a commission. All prices were accurate at the time of publishing.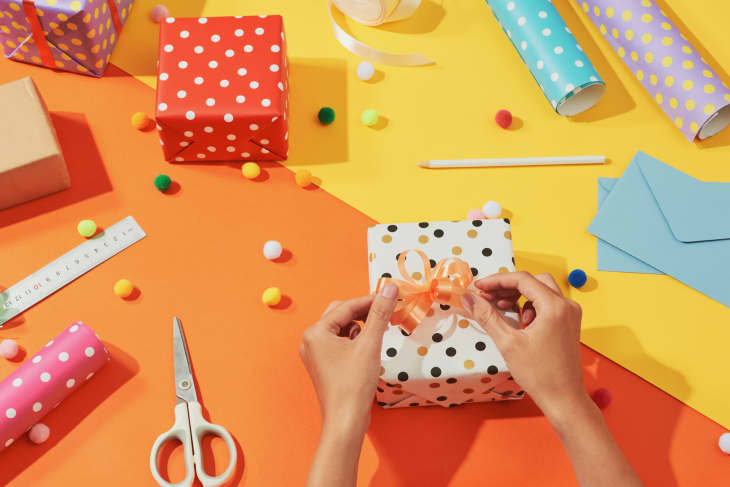 As my title — Style Shopping Editor — implies, a big chunk of my job involves scoping out the latest and greatest home finds. (It's pretty rad, I will admit.) Recently, my focus has been on gift ideas, whether it's seeking out amazing presents for a gift guide, holiday ornament roundup, or even my own personal shopping. Because I'd like to think my professional product-finding prowess makes me somewhat of a reliable resource, I wanted to share some of my top gift picks for the upcoming holiday season with you.
Here, I've rounded up a few things that have caught my eye in the last few weeks, either because they seemed perfect for a giftee in my life or they just felt too pretty to pass up. From books to candles (one of my favorite presents to give and receive), there's plenty of editor-approved inspo — all under $50 to boot.
One quick shopping side note: I'd also advise getting a huge head start on getting gifts this year because of widespread supply chain shortages and low inventory. Trust me, I'm a habitual last-minute shopper (like, still-need-a-gift-for-my-mom-on-Christmas-Eve kind of shopper), but I've already started ordering for my friends and family. Now's also an amazing time to browse, too, thanks to Black Friday or Cyber Monday deals. Anyway… happy holiday gift hunting, and I hope my picks below can help cross a few folks off your list.
(P.S. to any of my friends reading this. . . act surprised if you get any of these).