One Music System To Rule Them All?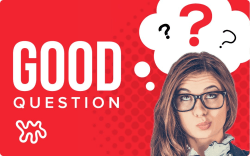 Q: My husband and I have a collection of music that spans the years and thus resides in multiple formats—vinyl, cd, and digital (mostly iTunes but stored on several devices)—and we also listen to streaming music as well as radio. It's such a mess that we've stopped using most of it and the house has become too quiet. I'd like to give our family the gift of music this Christmas and I'm hoping that the Apartment Therapy community has some advice about the best way to do this. I would like to buy a new stereo system (are they even called this anymore?). It needs to play all formats and be relatively small/easy to incorporate into a modestly-sized living room. Thank you! -Sent by Sarah
Editor: That's a great question, Sarah, especially this time of year when people are making their gift lists and wish lists as well as taking advantage of major sales. Readers, is there one perfect stereo system out there that will play records, tapes, CDs, iPods, Pandora, Spotify, and good old-fashioned radio? If not, is there one type of stereo system that can accommodate most of those and be gently hacked to handle the rest? Please share all your recommendations!
• Have a question for our community? Send us yours with a photo or two attached (questions with photos get answered first).