4 Home Repair Hacks That Will Blow Your Mind
We independently select these products—if you buy from one of our links, we may earn a commission. All prices were accurate at the time of publishing.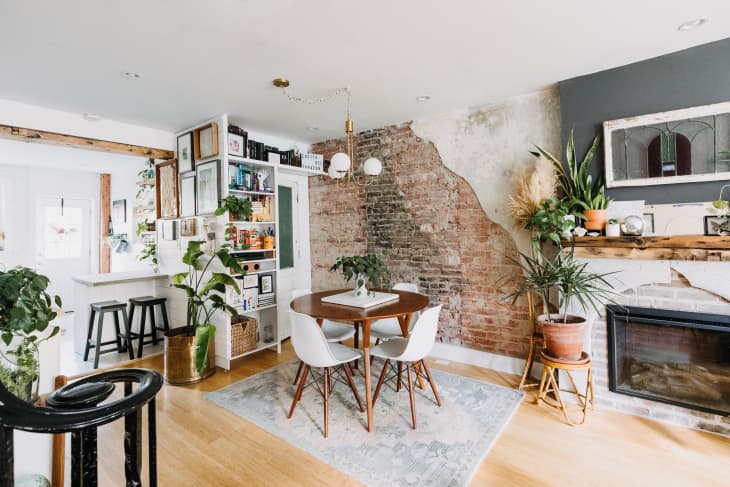 A trip to the hardware store for home repair materials can be both costly and inconvenient — plus, it might mean you've overlooked some simple hacks available to you with household items you never considered. Many pesky problems can be solved with some creativity and know-how, saving you time, effort, and money. Check out these tips from experts that might have you repurposing more items than you realized you could.
Follow Topics for more like this
Follow for more stories like this
If you've changed your mind about some wall artwork and are left with the nail holes to prove it, look no further than your kids' art table (or your neighbor's kids). "Pick a crayon with the color that best matches your wall color," says Kevin Busch, vice president of operations for Mr. Handyman, a Neighborly company. "While applying pressure, rub the crayon over the nail hole." If you can't find the exact color match, use it as an excuse to upgrade your crayon collection and grab a new adult coloring book. Double win. 
You may already run vinegar through your dishwasher or your laundry load to eliminate odors, but you might not know that you can soak rusty tools in it overnight, according to Joe Mazza, HGTV expert and star of "Home Inspector Joe." "Then lightly scrub with Scotch-Brite [Hand Pad 7447] for that shiny look," he says. This simple solution will have you ready for spring gardening without having to purchase new tools.
If you were around for the pantyhose era, you know that a tiny tear in those pantyhose is only going to keep going and going, and you also know that clear nail polish stops the run in its tracks. Screens act much the same way, according to Monty Walker, vice president of Screenmobile. "Quickly patch screen tears with a thick coat of clear nail polish to keep the damage from spreading," he says. "[For a longer snag,] use a strong super glue to hold things together until the screen is replaced."
For a Gunky Garbage Disposal 
The last thing you want to do with a stinky drain is stick your hand in there to try to clean it. Luckily, Mazza says you can use ice cubes and a lemon to "get all that gunk out," while helping your kitchen smell like a summer day. The lemon smell might not last long, but your clean disposal will with regular maintenance like this. If you are short a lemon, you can also try the ice and hot water method that TikTok can't get enough of.