Surviving a Road Trip: 5 Tips to Get You to Your Destination With Your Sanity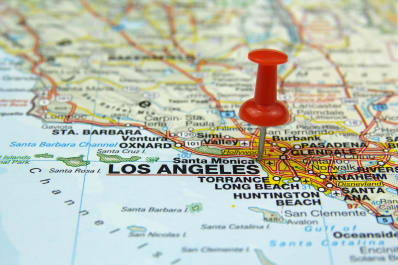 Have you ever been on a road trip? We recently took to the open road, navigating from Seattle, Washington to Southern California. It was definitely a big undertaking, but after the four-day drive was over, we found ourselves surprised at how easy it was. Here are a few tips we learned along the way that might make your next road trip just as enjoyable.
1. Have your iPod or CDs stocked! This really gets you through the drive. Whether you are a fan of well-curated mixes or audiobooks, have your listening activites ready to go for the trip. I would recommend a variety of great storytelling pocasts like This American Life (try episodes Matchmakers and First Contact), Radiolab, New Yorker Fiction, or Selected Shorts. And nothing beats a good Tolkien audiobook! If you're like us and don't have an iPod jack built into your car, pick up an FM transmitter and stream right from your device through vacant FM stations. All you need is an electrical outlet or "cigarette lighter" jack.

2. Eat smart snacks and drink lots and lots of water. Pack healthy snacks like fruit and proteins in a cooler (if you're staying in hotels, you can change the ice in the cooler at night). Yes, drinking all that water will make you have to stop and get out of the car more often, but it's worth it for your well-being and your body. Your legs will thank you when you get out to stretch. Plus, you'll lower your risk of dehydration, cramps and blood clots!

3. Speaking of stops, find restrooms that are either attached to a chain restaurant or a rest area. They tend to be the cleanest, and if you're like me, that's of the utmost importance. Bring disinfectant wipes so you can freshen up, too.

4. Use credit card rewards to pay for your gas! You could drastically reduce your road-trip costs if you cut out your biggest expendature: fuel. Browse your card's rewards selection and snap up gift cards to lower your at-the-pump costs!

5. Don't drive more than eight hours if you are alone, or twelve hours if you are switching drivers. Driving through the night is dangerous, no matter how capable you think you are. Plan to stop at a hotel (Yelp reviews are great for this!) at the end of the day to recharge for the next day of driving. Bonus: your stay might even come with a free breakfast to get the next day started right!

Got some tips of your own? Share your best road trip strategies in the comments.
Apartment Therapy supports our readers with carefully chosen product recommendations to improve life at home. You support us through our independently chosen links, many of which earn us a commission.