This Sustainable Tiny Cabin Is Built to Withstand Tropical Climates and Blend In with the Mountains
We independently select these products—if you buy from one of our links, we may earn a commission. All prices were accurate at the time of publishing.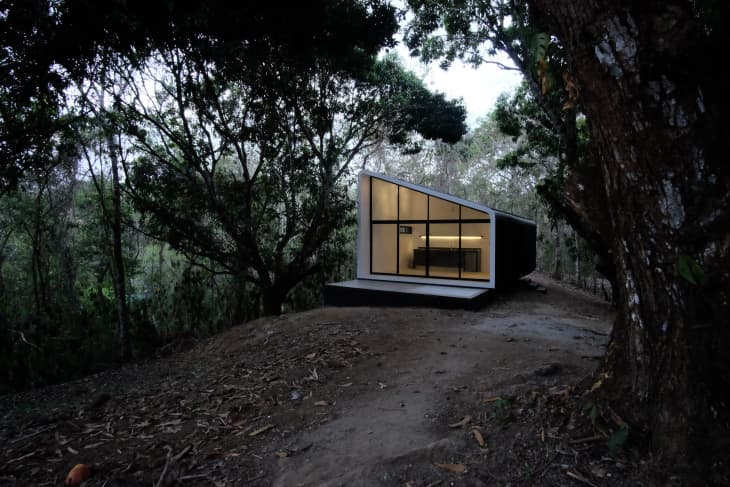 Úbáli means chameleon in Bribri, a language spoken by the indigenous community in Costa Rica's Talamanca mountains. The goal of this sustainable cabin is to bring guests into the wild environment without disturbing the mountains. KABËK does this through its flexible shape that "allows it to adapt to sloping terrain, dense forests and humid tropical climates," according to úbáli's website.
The mountainside cabin has a geometric wall of windows that lets natural light stream in, while the rest of the walls provide total privacy. The tiny house is complete with a living and dining space, a single bathroom, and a bedroom. With its flexible structure, the cabin can adapt to sloping terrain, dense forests, and humid tropical climates.
It's also equipped with a septic tank, electromechanical installations, and facilities needed to properly function, according to Dezeen. All of this can be installed within 7 weeks after obtaining the permits.
This is truly a slice of eco-modern living, and add-ons like a swimming pool, terrace, and landscaping are available (as is international shipping, score!). One version is even up and running, ready for guests on Airbnb.