Take Beautiful Close-Up Nature Photos With This Smart Bird Feeder
We
independently
select these products—if you buy from one of our links, we may earn a commission. All prices were accurate at the time of publishing.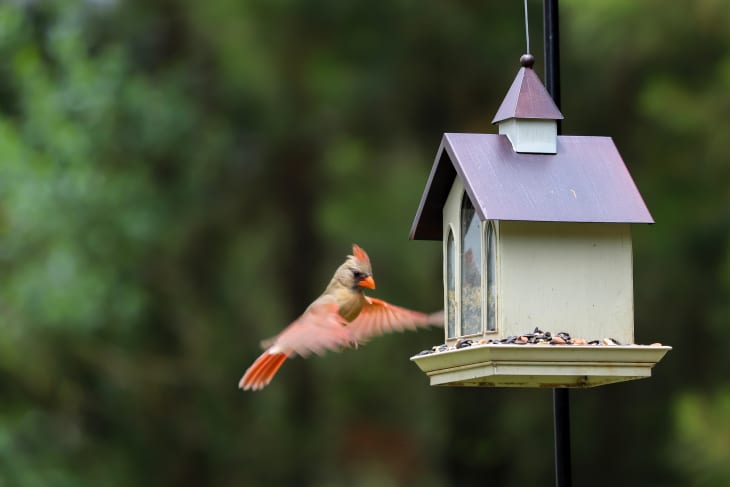 Some of the most beautiful things are the hardest to photograph in a way that does them justice: the moon, flowers rustling in the breeze, birds that hang out in your yard for just a moment before flying away. A new project on Kickstarter can help with one of those. 
Bird Buddy is a smart bird feeder with a camera and microphone that sends you a push notification when you have a new visitor and lets you take high-definition photos from a distance.
On top of all that, Bird Buddy can also help you identify species with AI that recognizes birds not just by their appearance but also by their calls. Through the app, you can read more about the species that visit you, including their favorite foods, so you can increase the chances of a repeat visit.
As you use Bird Buddy, you're also contributing to a database of information about bird populations and their migration patterns.
Like a lower-tech bird feeder, Bird Buddy is easy to fill with seed and can be mounted to a wall, a fence, or a stake in the ground. The port that contains the microphone and camera is detachable, so if it ever breaks, you can replace it without having to let the rest of the bird feeder go to waste.
On Kickstarter, a "super early bird" pledge of $154 gets you one bird feeder plus accessories and a lifetime Bird Buddy app membership. Off Kickstarter, this package will retail for $219.
See the Bird Buddy smart feeder and app in action below: