This Holiday Weekend: Perhaps The Most Important Thing You'll Do This Year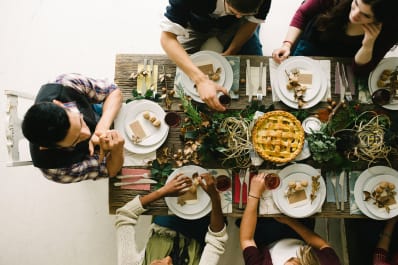 (Image credit: Cameron Whitman/Stocksy)
Hopefully your belly is full, and perhaps the dishwasher is too, loaded with dirty plates and cups —all the markers of a good Thanksgiving holiday and leftovers. You might be a little tired today too, especially if you're hosting a bunch of guests, cooking a huge meal, or driving a long distance to spend the day with friends and family. In the wake of so much activity, I'm here to remind you not to forget this one small, yet also big, thing.
This Weekend's Assignment: Make sure YOU have a great holiday season, and take care of yourself over the next couple of months.
Go Easy On Yourself: Thanksgiving was just the beginning of the busy season. Pace yourself by practicing some self care, making sure you're tending to yourself, and not just everyone else. This is your holiday too.