TikTok Is Osbessed with This $5 Target Honey Bear Jar
We independently select these products—if you buy from one of our links, we may earn a commission. All prices were accurate at the time of publishing.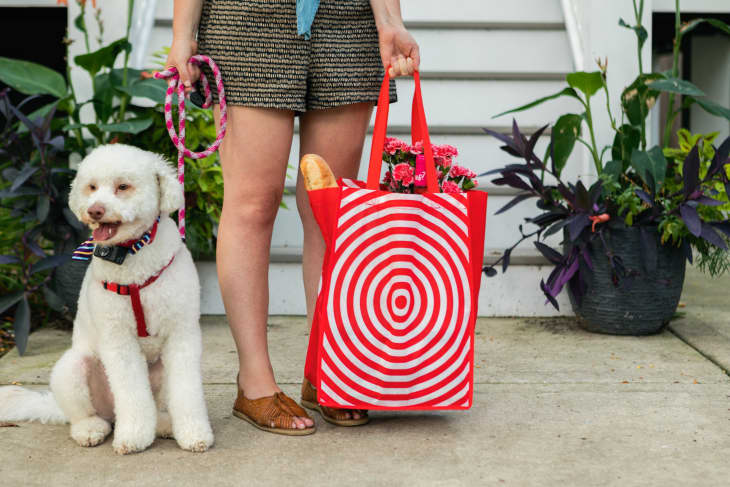 As any Target aficionado will tell you, the store's dollar section is not to be overlooked. You can find an array of seasonal home decor to add to your home, all without breaking the bank. Case in point: a $5 bear-shaped glass honey jar that's currently winning TikToker's hearts. It even comes with its own wooden honey dipper!
Follow Topics for more like this
Follow for more stories like this
"I went to 4 Targets looking for this honey bear jar 🍯," she captioned the video, which shows her filling the jar with honey and setting it on a stylish kitchen shelf.
The accompanying TikTok sound Michelle used says it all: "Therapy dupe! Oh my God, therapy dupe!"
Clearly, plenty of Target shoppers are keen to add an adorable honey bear to their homes. Since Michelle shared the video last week, it's racked up over 17,000 likes and more than 277,000 views.
"I don't even like honey and I want this 😂," one TikTok user commented.
In case you're not a huge honey fan, viewers also suggested alternative uses for the bear jar, which can hold about 48 ounces.
"It would look cute with gummy bears," a TikToker commented, while another added: "I might repurpose it for trail mix or a candy jar. 🥰"
Honestly, the sky is the limit when it comes to these jars. Use them to store your makeup brushes, craft supplies, or office supplies, display seashells, serve as a vase for flowers — the possibilities are endless.
Sadly, Target's honey bear jar is not currently available to purchase online (though some entrepreneurial folks are selling them on eBay for $15). So the next time you're shopping there, don't hesitate to wander over to the dollar section. You never know what you'll find!