This TikToker Turned a Target Lamp into a Tiny Greenhouse
We
independently
select these products—if you buy from one of our links, we may earn a commission. All prices were accurate at the time of publishing.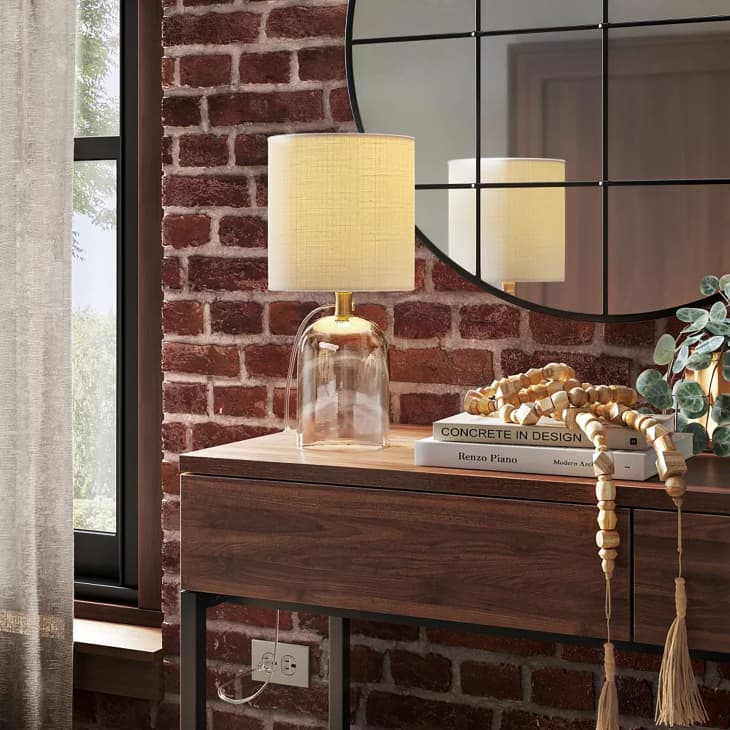 Nurturing your growing plants doesn't have to mean breaking the bank. Case in point: A viral TikTok, which posits that you can make a great mini greenhouse using a simple Target lamp.
Recently, TikTok content creator and plant enthusiast Krystal (@plantswithkrystal) ran into a problem when her alocasia maharani plant began outgrowing her propagation box, meaning it was time to move the plant to a cloche. Curious about what a cloche is? Basically, it's a bell- or dome-shaped cover used to protect tiny indoor plants — in other words, think of it as a smallscale greenhouse!
Once all of the supplies were assembled, all Krystal had to do was place her growing plant in a mason jar, place said mason jar under the Target lamp, and voila! An adorable mini greenhouse.
"When I saw these lamps I knew it would be so cute with a plant underneath!" she wrote in the video's caption.
Clearly, plenty of fellow plant parents agree. Since Krystal posted the video on  April 3, it's already racked up over 63,700 likes and 827,700 views.
"EXCUSEEEEE ME?" one TikToker commented. "It's a NEED."

Another joked: "Brb, replacing every lamp in my home with these. 😂"