This Viral $5 Target Find Makes Quick Work of Small Messes
We independently select these products—if you buy from one of our links, we may earn a commission. All prices were accurate at the time of publishing.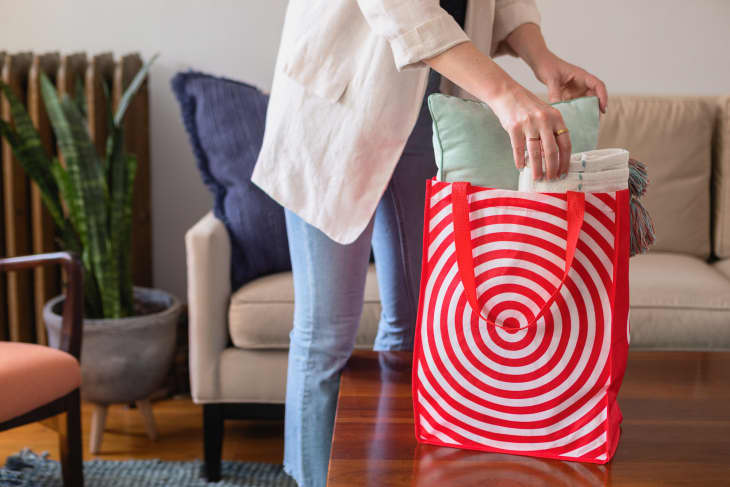 Have you ever wished that you owned a mini vacuum to make cleaning up messes on your desk and other countertops just a tad easier? If you have, I'd suggest hitting up your local Target's Bullseye Playground as soon as possible.
As TikTok content creator Marilyn (@mmarlo__5862) recently pointed out in a viral video, the store is currently selling a mini desktop vacuum from the brand Vivitar for just $5. It comes in a cute trash can shape, and, as Marilyn demonstrates by vacuuming up some coffee grounds, is equipped for any and all small spills.
"Soo cute and works great," she captioned the video.
It certainly seems like this mini vacuum is poised to become yet another one of the affordable section's buzzy products. Since sharing her TikTok, Marilyn's video has racked up over 50,000 likes and 1.9 million views.
"I need these for the kitchen when I spill spices and stuff on the counter sometimes," one commenter wrote.
Another added: "Need this for my desk."
Sadly, Vivitar's trash can vacuum isn't currently available to purchase on Target's website. If you can't find it at participating locations but still want to try out a pint-sized desktop vacuum, IonVac's USB-Rechargeable Mini Desktop Vacuum (which you can purchase on Walmart's website for $14.88) is a slightly more expensive but still worthy alternative.