Tate Modern's New Expansion Opens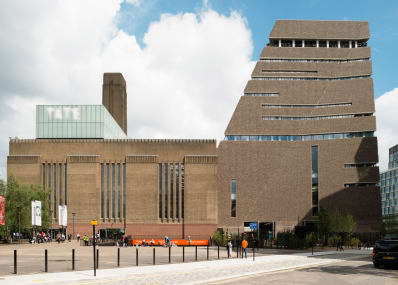 (Image credit: Jim Stephenson)
London's Tate Modern has a new expansion. The Switch House, designed by Herzog & de Meuron, officially opened on Friday.
(Image credit: Jim Stephenson)
The twisted brick lattice pyramid is meant to complement Turbine Hall, the modern art museum's original space. Materials in the Switch House echo those used in Turbine Hall.
(Image credit: Jim Stephenson)
Visitors enter the 11-level, 212-foot tower through the Tanks, which is meant for film and performance. The top floor is an observation deck with panoramic views of the city. The addition, which is the result of one of the most expensive cultural fundraising efforts in Britain's history, adds 60% more gallery space.