Tech Gifts for Co-Workers: Under $25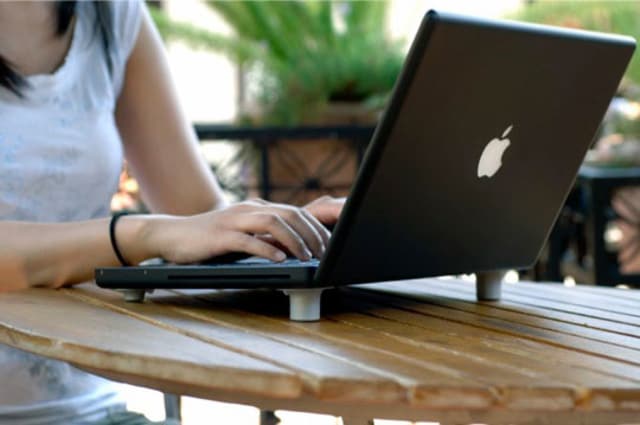 If you're still looking for that last-minute Secret Santa gift before the office holiday party, here are some good ideas. From a cord wrangler to an ergonomic mouse to a portable speaker, these are 9 useful and affordable tech gifts that your fellow office mates will appreciate.
Charles & Marie
For the person who loves to take point-and-shoot photos, how about a go-anywhere tripod? The $10 Bottle Cap Tripod is advertised to fit onto "the vast majority of national and international water caps," while a universal adaptor attaches it to the camera.
Target
For someone who loves playing their latest iTunes downloads for friends, the $16 pocket-sized Philips Universal Pencil Portable Speaker connects to an MP3 player and has a battery life of 40 hours. It also looks slick.
MoMA Design Store
Beautiful and ergonomic, the Mini Egg Mouse ($25) has "an oval shape that fits naturally in the palm." Designed by Shogo Yashiro, it's made of good looking ABS plastic, and it's simple enough to fit in with anyone's style.
CableOrganizer.com
The Cable YoYo will wrap up to eight feet of cords, and it includes an adhesive back if you want to mount it to the wall. Flat, streamlined, and easy to find space for, the price is $5 for one, $13 for a multi-pack.
Kikkerland
Another lovely cord wrapper, the Small Bobino is very inexpensive at $4. Designed to organize the cord for MP3 players and ear buds, it comes in several different colors, from hot pink to electric blue to neon green.
Amazon.com
The $15 Oxo Good Grips Plug-In Charging Shelf plugs into the wall and has a smartly designed cradle for hand-held devices like iPhones, iPods, Blackberries, and digital cameras. Perfect for simple, streamlined, wall-mounted charging.
MUJI
This Japanese store has a stripped-down, minimalist aesthetic, and their basic white earphones are a lovely find for $19.50. The cord is 1.2 meters long and comes with an L-Shaped gold-plated jack. A nice step up from the basics earbuds that come with an iPod.
G.U.S. Great Useful Stuff
Designed as part of their "tech tamer collection," this $25 On the Go Charger has a hidden power strip and three pockets to hold tech devices like a phone, MP3 player, and/or digital camera. The design folds back to create a tripod charging stand.
Bluelounge
Laptop users all know how hot the bottom of a computer gets. These $13 Cool Feet, designed by Bluelounge, temporarily attach to the bottom of a computer, iPad, or other device, lifting it off the surface to allow air to circulate underneath.
Photo: Cool Feet from Bluelounge
Apartment Therapy supports our readers with carefully chosen product recommendations to improve life at home. You support us through our independently chosen links, many of which earn us a commission.