This Is the Cheapest Price We've Ever Seen on This Top-of-the-Line Coffee Maker Editors Love
We
independently
select these products—if you buy from one of our links, we may earn a commission. All prices were accurate at the time of publishing.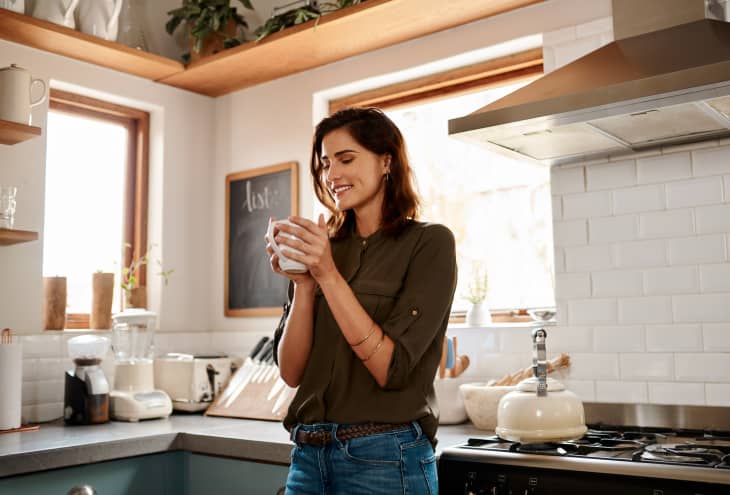 If you're a coffee lover, you've likely collected a sizable amount of gear to fuel your daily habit over the past few months. But if you're still on the lookout for a reliable automatic drip coffee maker that can deliver a flavorful brew in high quantities, we have just the deal for you: Technivorm's highly rated Moccamaster KBGT Coffee Brewer is a sweet 20 percent off on Amazon right now! At $255.20 (normally $319), it's still a pricey investment, but it's hands-down one of the best deals on this top-of-the-line coffee maker that made Kitchn's best list.
We first discovered the Moccamaster when Kitchn Lifestyle Director Lisa tested it out back in 2018. "I love it!" she said, specifically calling out the insulated carafe that traps in heat and keeps coffee hot for hours (specifically 100 minutes, after which the machine automatically shuts off so your joe doesn't burn). And while the retro design does look intimidating, the coffee maker is actually rather easy to use. You simply add coffee grounds (or beans) and water, then let the machine work its magic. The end result? A perfect pot of java that will stay warm until you're ready to drink it.
Unlike other drip coffee makers, the Dutch-made machine has a unique built-in copper heating element that heats water lightning-fast and keeps it in the optimal temperature range throughout the brewing process. The Technivorm also features a drip stopper that prevents coffee from continuing to rain down when you remove the carafe. "At most, we'll get one small drip that falls onto the carafe's holder, but even that is rare," Lisa noted. And once you're done brewing your pot for the day, the pieces are easy to clean, leaving little to no grounds at the bottom of the carafe. Sweet!