Ten Things You Need to Know about Apartment Therapy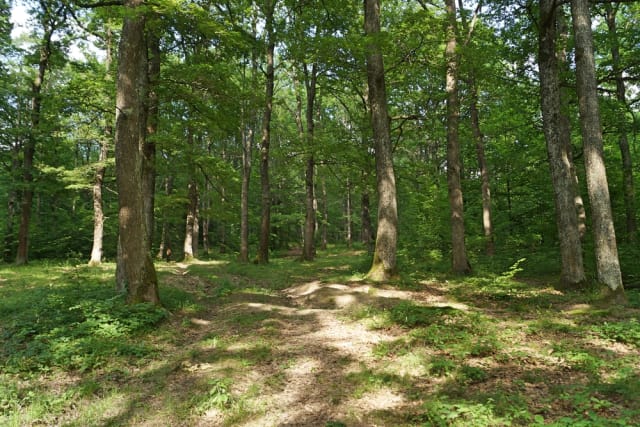 In working with clients and colleagues over the past ten years I've come to believe that no matter where we are in our lives, we all share a craving for finding our own path in life. This is a very natural longing, and something that can become buried over time, but talk to anyone about their home for five minutes and you uncover a very personal sense of direction that is working itself out and wanting to be expressed.
Everyone has this desire, and when you find your path in life, you are at your most comfortable and powerful.
When I was an elementary school teacher (I taught for seven years before I started Apartment Therapy in 2001) I had a wide range of children and talents in my classroom. While some were stronger in some areas than others, I came to appreciate that those who were happiest were the ones who identified what they were good at early on and found a way to do it a lot and get better at it. Every child in my classroom had at least one talent. It didn't matter if it was math or knitting, sports or art, children blossomed when they found their niche and were able to excel at it.
As an adult we crave this experience just as badly, but we often don't allow ourselves to act on it, and it's hard to go through life struggling with things that we think we should be good at, but which are just not our native talents. When you identify your own native talents and begin to build a life around them, an ease and a sense of joy permeates even the toughest work.
Yiming Wang in her home, NYC, 2009
Finding your own path can take time, but in my experience, our homes are one of the best places for starting to work it all out, because they are totally expressive of how we are doing. If your home is cluttered and blocked, you're probably feeling it in the rest of your life. If your home feels good to you and you enjoy coming home and cooking dinner at the end of a long day, your work and social life are probably feeling pretty good too.
In this way, your home is both a foundation that supports you and a window into your soul.
Ever go on a date with someone, like them, and then visit their home, only to be terribly put off by what you see? Ever go to a party at the house of someone you don't know, love the house and then find yourself immensely attracted to the person who lives there when you finally meet them? I have, and I don't think this is at all surprising.
What you see in a home is where a person is truly at.
In a very real way, the experience of building a home becomes identical with finding one's path in life. Call it your own personal workshop, petri-dish, or what you will, your home is the only place you have on earth to organize, beautify, make comfortable and otherwise express yourself. It is the only place you have that is all yours, and if you can do it at home, you can start to do it anywhere.
Justina Blakeney in her home, LA, 2009
So Apartment Therapy, when you get into it, isn't just about style and design, because for our readers, the home is just a taking off point. We're about supporting and inspiring one another as we figure out how to design our lives. That's why we do things like publish questions, organize monthly events, share children's birthdays as well as reader's homes, and post a ton of how-to's.
We are aspirational, carving our own path and getting a little better every day.
Previous:
2. Your Home is a Path, Not a Place
Next:
4. My Path Has Been Twisty & Turny
Good Links
>> The Collyer Brothers via Wikipedia
>> Introduction to "The Ten Things..."
(Images: Top - Eric Slayton via Meter Gallery, The Rest - Yiming Wang's NYC kitchen, Justina Blakeney in LA from The Big Book of Small, Cool Spaces )