The Best Thanksgiving Movies to Stream on Netflix, Disney+, and More
We independently select these products—if you buy from one of our links, we may earn a commission. All prices were accurate at the time of publishing.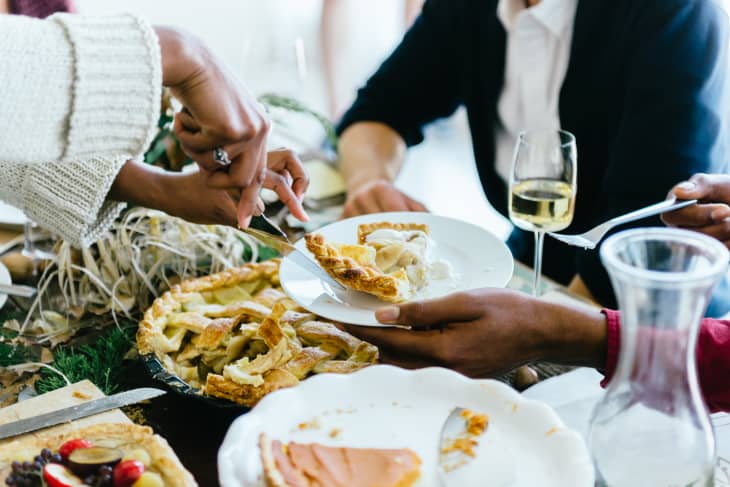 Thanksgiving is this week, and whether you're traveling to see loved ones or staying in for a Friendsgiving, you're going to want to have a list of streaming, holiday-themed movies in your back pocket in case you need them. Everyone knows there are a million December holiday-centric options, but Turkey Day movies are a little harder to come by. Still, there are some options currently available on Netflix, Hulu, Amazon Prime, and now Disney+ to get you by.
Follow Topics for more like this
Follow for more stories like this
There's always the ever-incoming batch of holiday rom-coms that you can take advantage of—as you probably already know as the Netflix homepage holds no secrets—like "Let It Snow" and "Holiday in the Wild," starring Rob Lowe and Kristin Davis. Classic Christmas movies have already made their way back into the lineup, too, like "How the Grinch Stole Christmas" (2000) and "Christmas with the Kranks." But if you want to keep with specifically Thanksgiving-focused flicks, what better family film than one about coming out at the dinner table with "Lez Bomb."
One more that is unfathomable to leave out, the new season of "The Great British Baking Show: Holidays." If you've watched the show before, you know how therapeutic it is to watch polite British bakers creating whimsical creations under a large white tent.
There are some movies set in the freezing cold that are perfect for cozying up under a fleece blanket, like "Frozen," "Noelle," and "Johnny Tsunami." Or, you can just cave and watch "The Princess Diaries" for no other reasons than Anne Hathaway, Mandy Moore, and Julie Andrews.
Amazon's streaming service has an array of festive movies suitable for curing turkey coma, but many require a few extra bucks in addition to your membership. There's the iconic "Charlie Brown's Thanksgiving" that needs no introduction, plus a few classic comedies like "Planes, Trains, and Automobiles" starring Steve Martin and "What's Cooking" following four families and their drama-filled Thanksgiving feasts.
But if you're saving all your extra $$$ for Black Friday shopping, there's plenty of media you can watch for free. Directed by Jodie Foster, the '90s hit "Home for the Holidays" is all about a dysfunctional family dinner at Thanksgiving (so if you think your situation is rough, watch this). A more kid-friendly option is "Free Birds," an animated movie about the lucky turkey who gets pardoned by the President—that is, until he's scouted for a time-traveling mission. And you can never go wrong with watching "You've Got Mail" and "Dinner for Schmucks."
If you're looking for a good cry, "Pieces of April" starring Katie Holmes will do the trick. Despite their dysfunctional relationship, 21-year-old April decides to have her family over for Thanksgiving after learning her mother is terminally ill with breast cancer, and…well, we'll let you watch the rest of the emotional film unfold. And then there's the flip side via "The Oath," a ridiculous comedy about a couple hosting Thanksgiving shortly after finding out about a ridiculous political situation (cue the chaos).
Do you have a favorite that we missed? Let us know in the comments below!