"Visit" Downton Abbey Yourself in New US Exhibit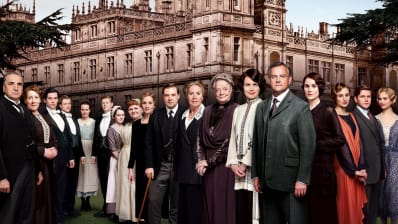 (Image credit: Masterpiece/PBS)
While Downton Abbey ended a year ago, fans of the British period drama will be glad to know that a new exhibit is coming to the US, so you can return to Downton once again.
As the Dowager Countess once said, "you'll find there's never a dull moment in this house." Downton Abbey: The Exhibition opens in New York City on November 18, with additional US locations to come. The traveling experience promises that "you'll be immersed in the fascinating social history, culture, and some of the most memorable moments from the show's six-season run."
(Image credit: NBCUniversal International Studios)
There will be replicas of some recognizable sets on display, including Mrs. Patmore's kitchen, Lady Mary's bedroom (from the later seasons, post marriage), and the dining room.
(Image credit: NBCUniversal International Studios)
There will also be over fifty costumes on display, like Mary and Edith's wedding dresses, Sybil's harem pants, and the feathered headdress Rose wears to meet the King and Queen.
The exhibit premiered in Singapore earlier this year, and it's not the only way to get your fix until the possible movie begins production, rumored to start in 2018. The Downton Abbey brand has appeared on quite a few products over the years, including lighting and even mattresses. Last year, Friendly Planet hosted a Christmas tour to Highclere Castle, the historic property that stands in for Downton.
But for now, you can prepare by snagging tickets to the exhibit, which are $30 for adults and $15 for children, and are available now.
h/t People