The Family Matters House Will Be Demolished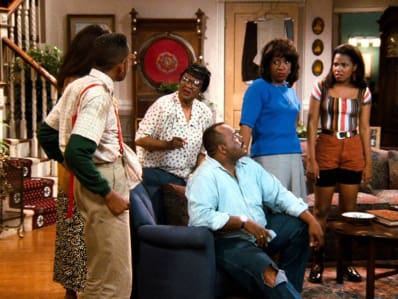 (Image credit: ABC)
Sad news for TGIF fans: The house that was featured in the opening credits of sitcom Family Matters will be demolished to make way for condos.
DNAinfo reports that the city of Chicago approved a a demolition permit on Tuesday for 1516 W. Wrightwood Ave. in the Lincoln Park neighborhood. This comes after the owners got approval to demolish the detached garage back in April.
The house stood in for the Winslow family home—where nerd next door Steve Urkel made himself a little too comfortable while vying for the attentions of daughter Laura—in the opening credits and establishing shots of the show that ran from 1989 to 1998, though all interiors were filmed on sets.
DNAinfo also spoke to Coldwell Banker agent Lissa Weinstein, who says the owners plan to build a three unit building on the lot:
"Prior to purchasing the property, they evaluated whether saving the house was a possibility and ultimately determined renovating the home wasn't a viable option," Weinstein said Wednesday. "In honoring the site's past, they plan to decorate the entry with framed photographs of the original house and the show's beloved cast."
If now you're feeling a little nostalgic for this 90s icon, don't worry: Hulu is adding a bunch of TGIF shows to their lineup, including Family Matters, Full House, Step by Step, Perfect Strangers, and Hangin' with Mr. Cooper. The shows will be available to stream starting September 29.