The Inside Out: Mott Street Micro Palace Week…Whatever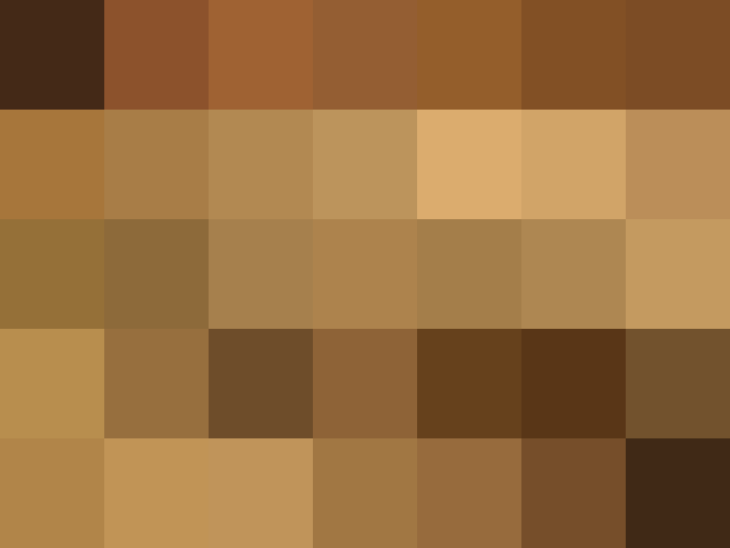 On the good side, however, changes are afoot and there are some nice new details of which to take notice. With the help of the owner of Messy Closet #3 in the AT messy closet contest, Amy has learned to gold leaf her bedroom door edges, bedroom window frame, and the divider between the closet and sleeping space in the bedroom itself.
The kitchen has made great strides with the countertop in place and new overhead open shelving. The kitchen now awaits the installation of the pot rack above the gas range and stainless steel shelves across the width of the kitchen window.
The shelves are going to be fabricated by Piscipo ironworkers in Brooklyn.
A couple of things for the audience to help out with:
There are two dead spaces in Amy's kitchen. Should they be closed up or used as isolated nooks?
I am a big nook fan, so I vote for the latter. But, what do you think? One is in front of the kitchen window and is currently blocked by a piece of wood, and the other is directly opposite and is currently accessible.
The other question is what purpose on this earth does that weird scalloped, plastic, two piece tray serve? It came with the Conserv fridge and fits nicely in one of the side shelves of the upper compartment, but what does one do with it?
In the bedroom, the new, stylized metal window grate has been installed. Amy plans to put two layers of silk fabric in front of it. One will provide for modesty and the second will create a cumulative sunshade.
The silk which shelters the ISS shelving along one wall of the bedroom was purchased in Jackson Heights on 74th Street. According to Amy, there is great sari fabric and great indian food to be found at the Roosevelt Ave. subway stop in Queens.
For the wall of shelves that will line the living room wall, going up and over the doorway, Amy plans to use cherry stained maple wood. She will purchase this at a lumber yard outside of manhattan and do the staining herself in order to reduce costs and get the best wood for her money. In addition, she has the help of a friend who happens to be a boat builder.
her advice is to have a friend who is a boat builder so as to intimidate cabinet makers and contractors who are working on your apartment.
Amy admits that she may have parted with too much of the contractor's pay prematurely. Now that only a small balance remains of their negotiated fees, he comes to work on the apartment sporadically.
We all know renovation projects always cost more than projected and always take longer than projected but when it happens to you, it is still shocking and seemingly unacceptable.
Amy says, pick your battles, and hold in there because it is all going to work out, just not soon enough.
I say, take things out of boxes, even if you don't have anywhere to put the contents. Piles of things always appear as more progress than stacks of boxes. From my own experience, it is a healthy move as well as a positive jolt to recycle one more cardboard box. Lastly, find a way to enjoy your space even if it is causing daily or weekly breakdowns.
Maybe that means making a special corner where your favorite things await you and there is something soft to sink into; maybe you turn the heat up high and pretend you are doing bikram yoga all the time; maybe you stock your fridge with great chocolate, if only temporarily; maybe you decide on one great thing to make or buy for your apartment that you previously thought you didn't deserve.
It is tough going and there have to be ways to make it feel better during the excruciating purgatory. Embrace the process and make it work for you! Jill "super sleuth" Slater
Published: Mar 9, 2005