The Prenup House Literally Splits Your Assets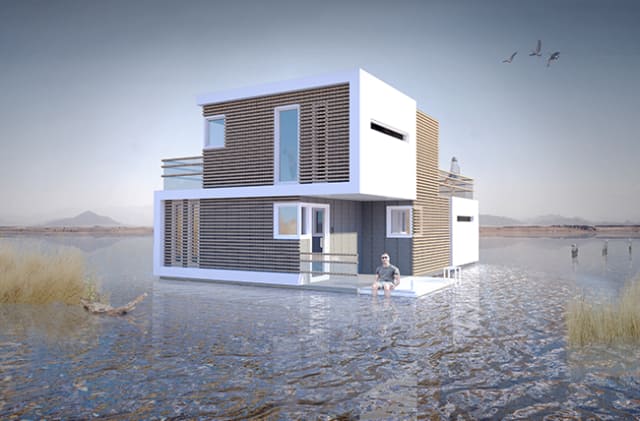 (Image credit: Studio Oba)
Owning property together, like anything that entwines your life with another person's, has the potential to get messy should the relationship go south. You could always sign a prenuptial agreement, or you could get a prenup house that actually splits into two.
(Image credit: Studio Oba)
Designed by Dutch architectural firm Studio Oba, the prenup house is two separate prefab structures fit together like Tetris pieces to form one home, but can be separated at any time. Made from wood and carbon fiber, the units will also float.
"With the increasing number of divorces each year, our concept is – regrettably – becoming more and more relevant," says Omar Kabiri, who came up with the idea. "I especially like the fact that we can stabilize the home front during an otherwise very hectic time."
Studio Oba is currently looking for funding and hopes to begin taking preorders in 2017.