The Ultimate Small Space Furniture Displays as Art When Not in Use
(Image credit: Jongha Choi)
There's flat pack furniture, and then there's this. Designer Jongha Choi created functional furniture that folds (almost) totally flat so it can be hidden or hung when not in use.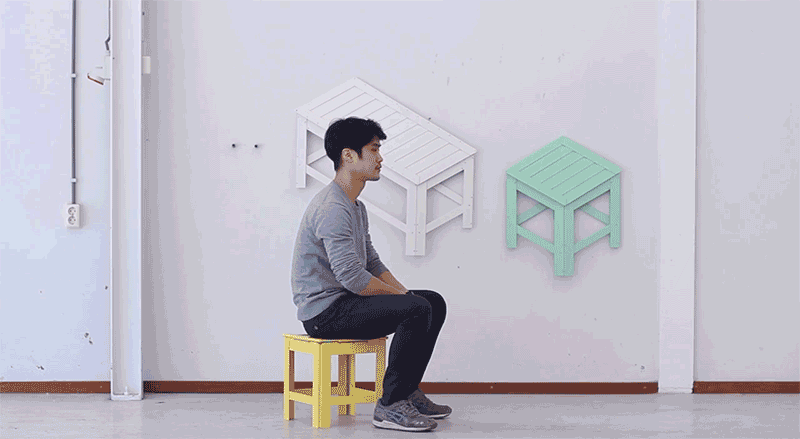 It makes quite the cool wall display, but it can also be slid underneath a sofa or bed, or behind a bookcase, without taking up precious floor space.
Sadly, it's not available for purchase just yet, but we can imagine a future where moving is blissfully lighter and easier.